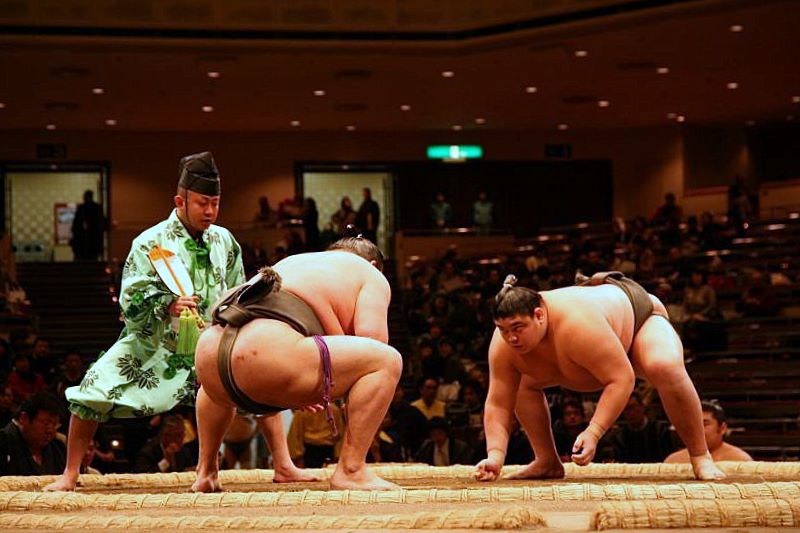 Sumo is Japan's national sport and it has a history spanning many centuries.
「The size of the Dohyo (Sumo ring)」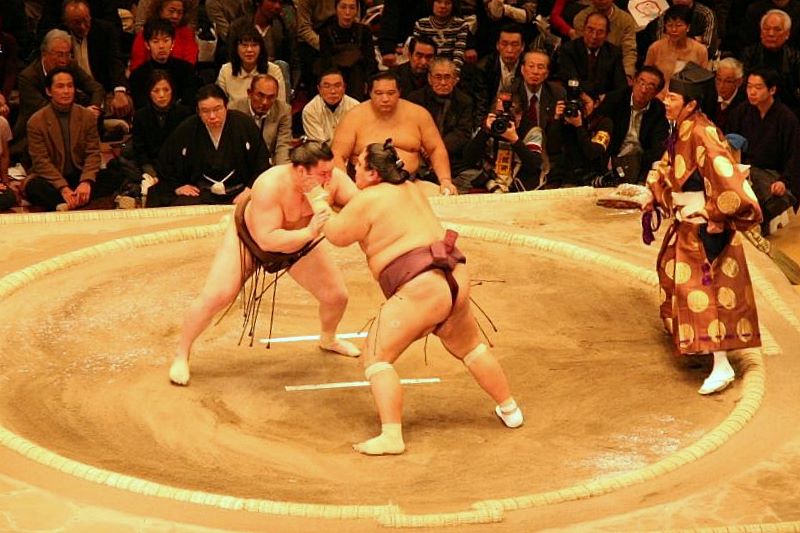 The outer ring is formed with 20 straw rice bags and measures 4.55 meters in diameter. Among 20 straw bags, 4 bags (each bag at the north, south, west and east sides) are set slightly back from ring in order to drain off rain water. It was a remnant of the days of outdoor matches in the Edo period (1603-1867).
「Dohyo」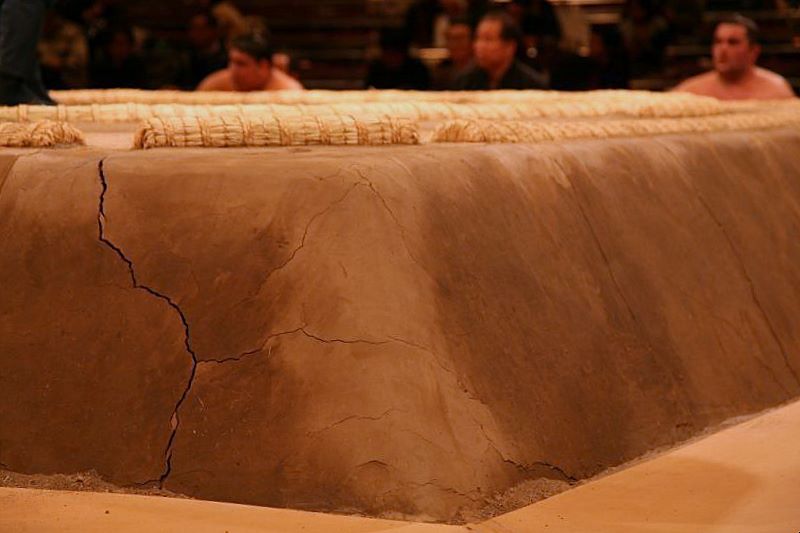 Dohyo is made of a specific clay and spread with sand on its surface. A new dohyo is built prior to each tournament by the yobidashi(呼び出し), who are responsible for this activity. Yobidashi is also an announcer who calls the wrestlers to the dohyo before their bouts.
「Ryogoku kokugikan」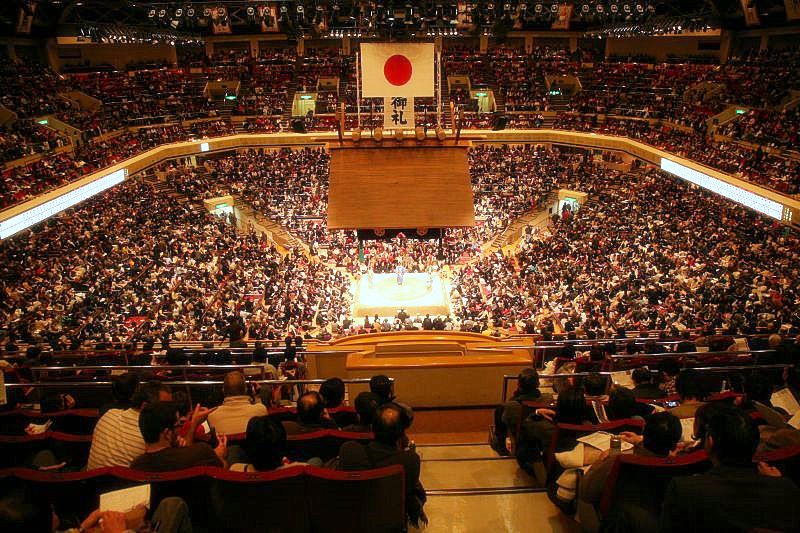 It is an indoor sporting arena located in the Ryogoku, Tokyo in Japan. It has a capacity of 10,000 people. It is mainly used for sumo wrestling tournaments (honbasho) and hosts the Hatsu Basho in January, the Natsu Basho in May, and the Aki Basho in September.
「Dohyoiri」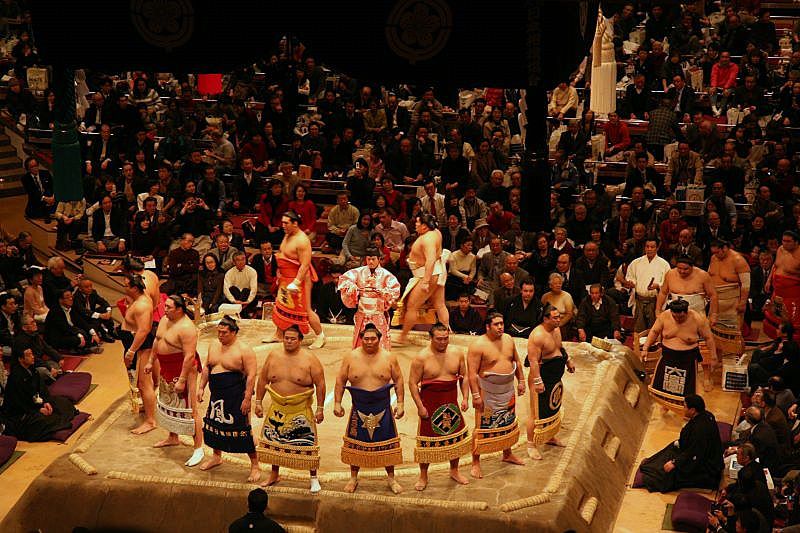 Dohyoiri is ring-entering ceremony, performed only by ju-ryo and makuuchi divisions. Only the yokozuna have their own individual dohyoiri performed separately.
「Gyoji(center)」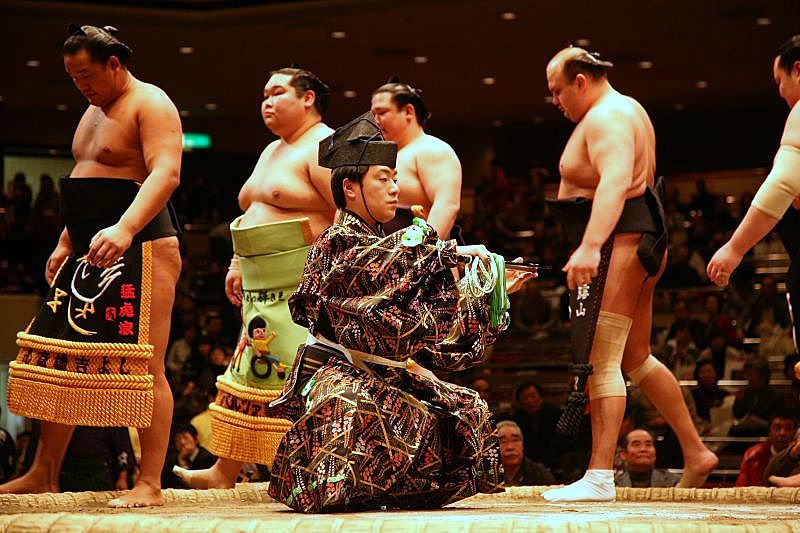 Gyouji is a sumo referee. He handles a Gunbai(war fan). It is usually made of wood, used by the gyoji to signal his instructions and final decision during a bout.
「Yokozuna Dohyoiri」
The main styles of yokozuna dohyoiri are Unryu(雲竜型)- and Shiranui(不知火型), named after Unryu- Kyu-kichi (10th Yokozuna) and Shiranui Ko-emon (11th Yokozuna). A yokozuna performs the ceremony with two attendants, the tachimochi (太刀持ち, sword carrier) and the tsuyuharai (露払い, dew sweeper).
「Chanko-nabe」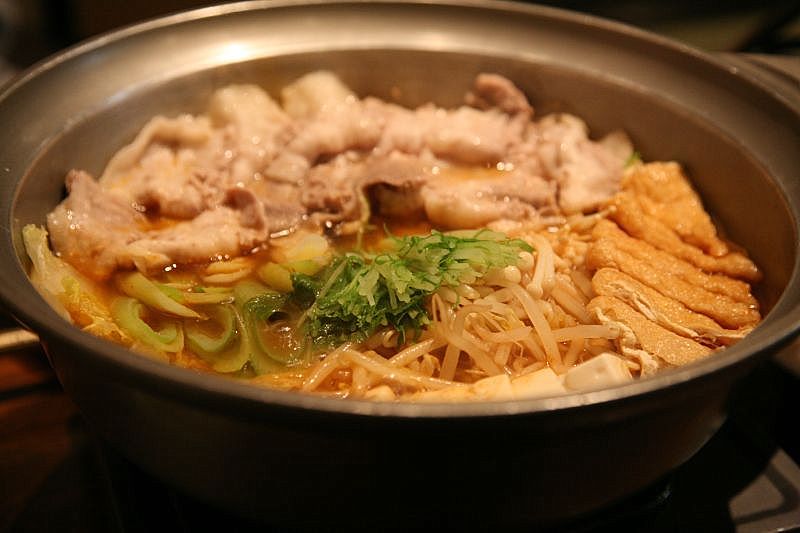 Chanko-nabe (often it is just called "Chanko") is a Japanese stew eaten in huge quantity (5000kcal to 10000kcal) by sumo wrestlers (Rikishi) as a part of weight gain diet. Chanko-nabe contains a dashi (soup made of kombu seaweed and dried bonito) or chicken broth soup base with sake or mirin to add flavor.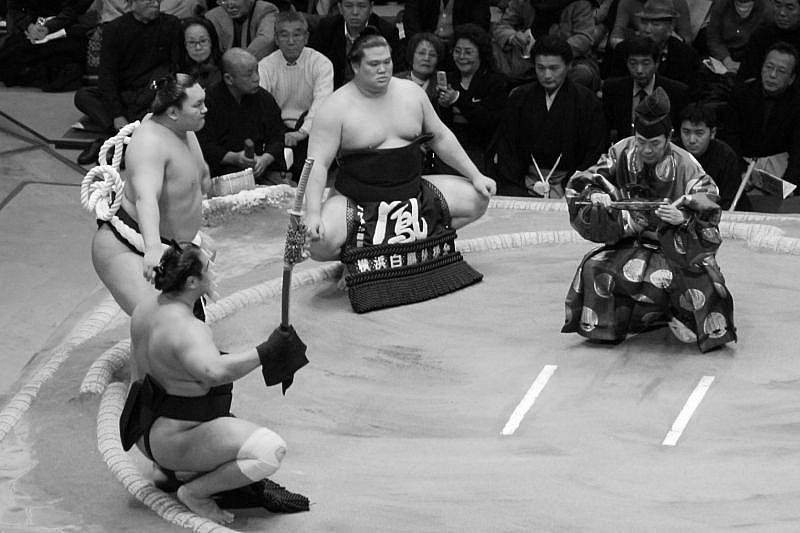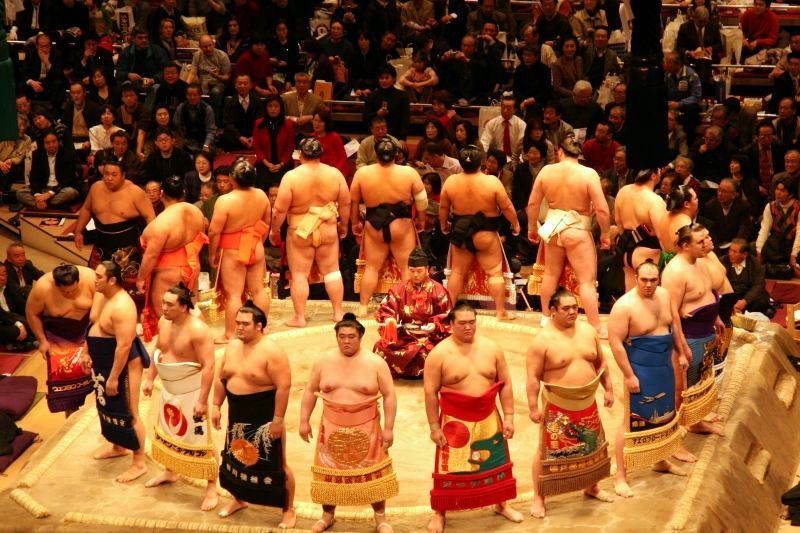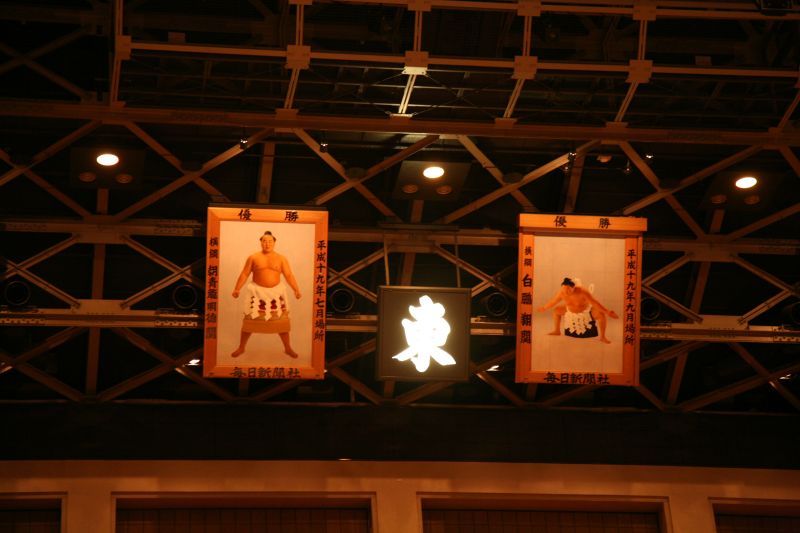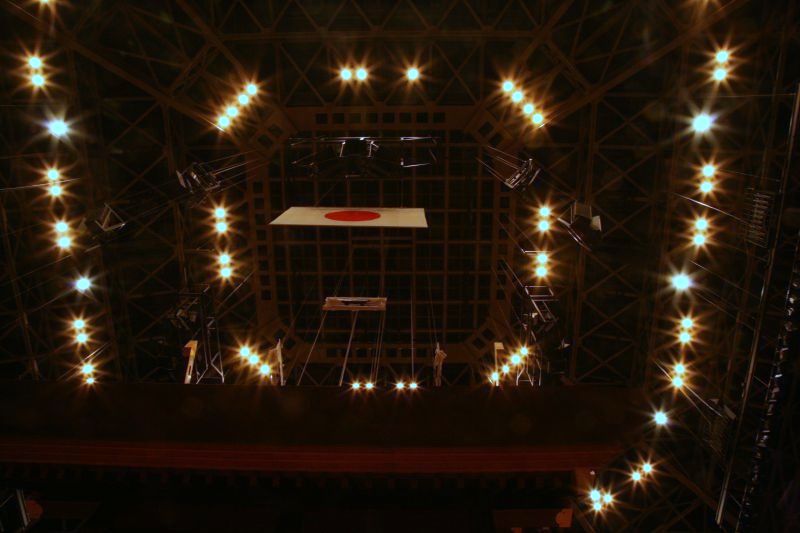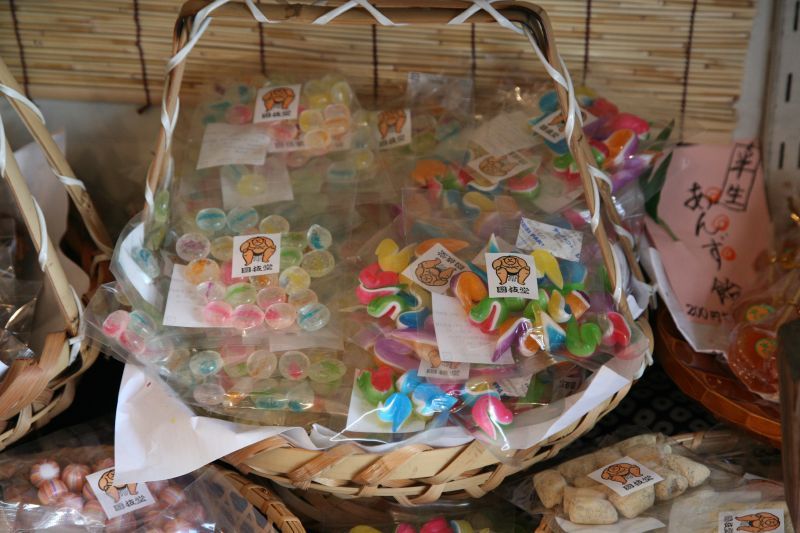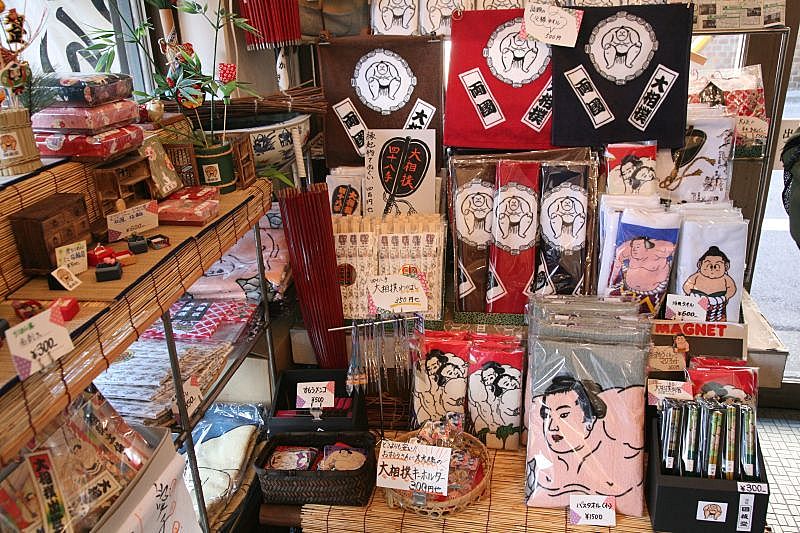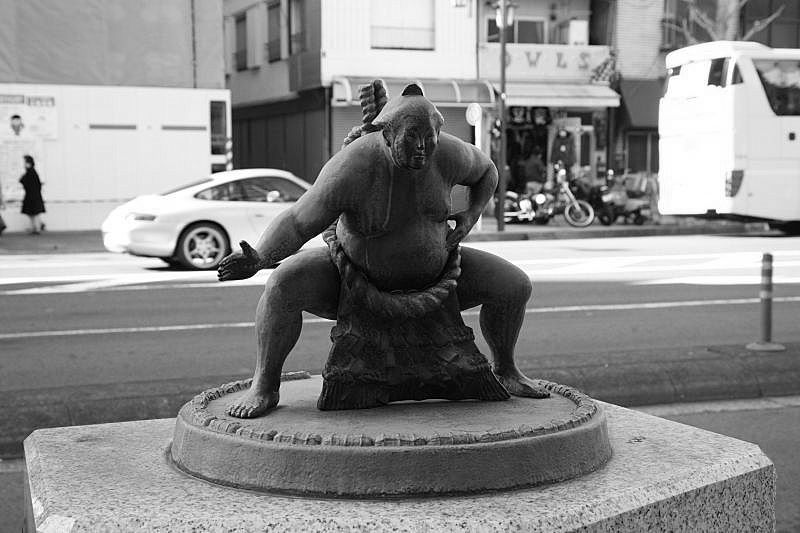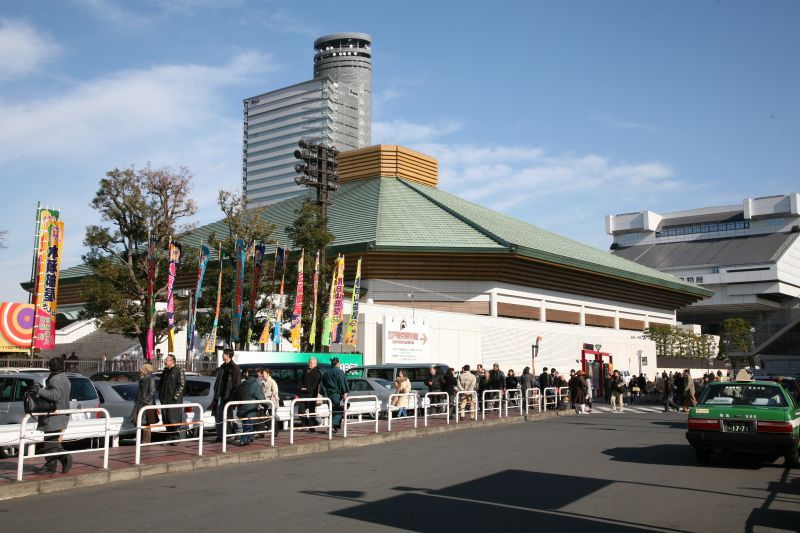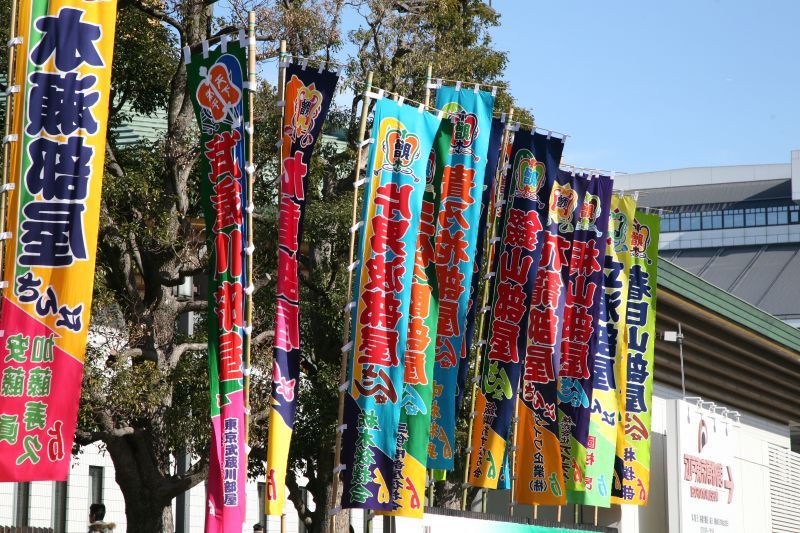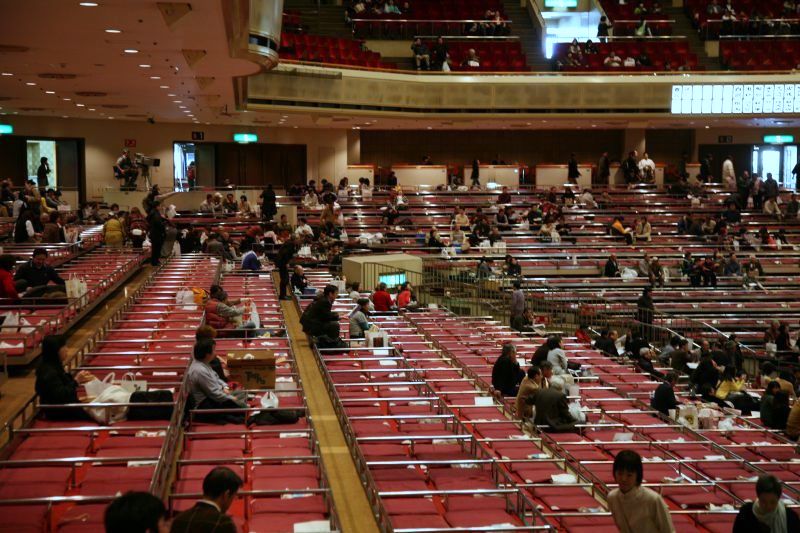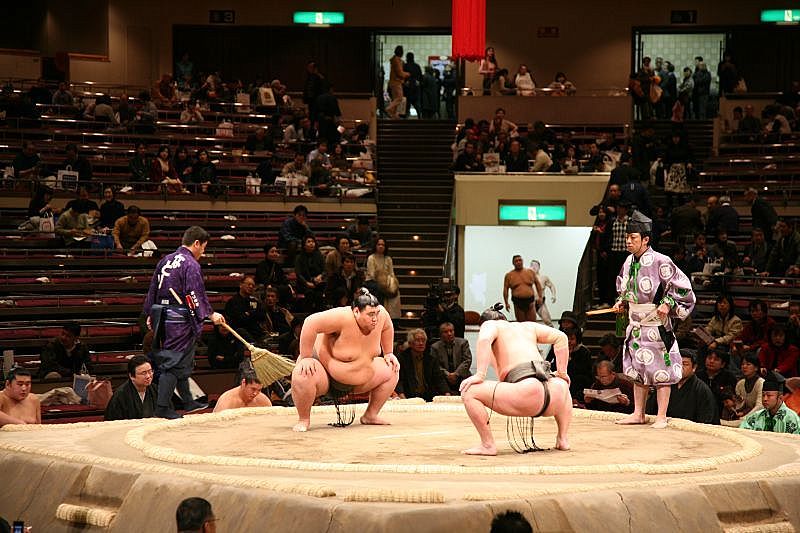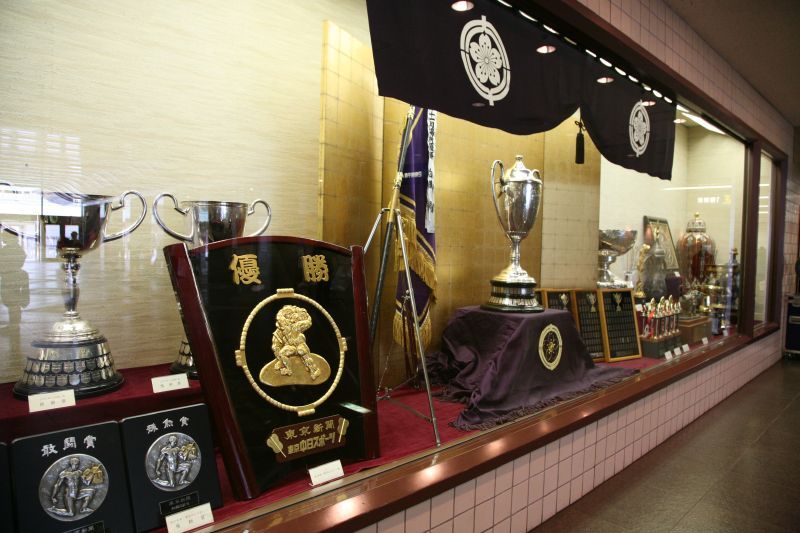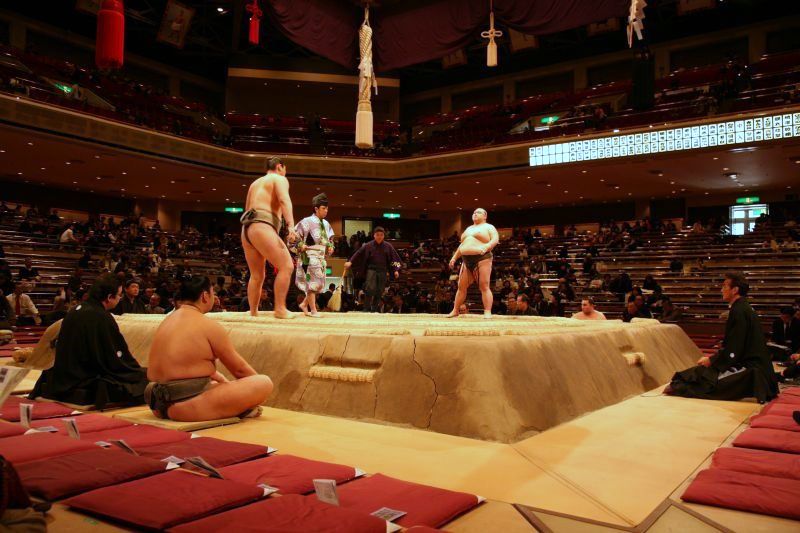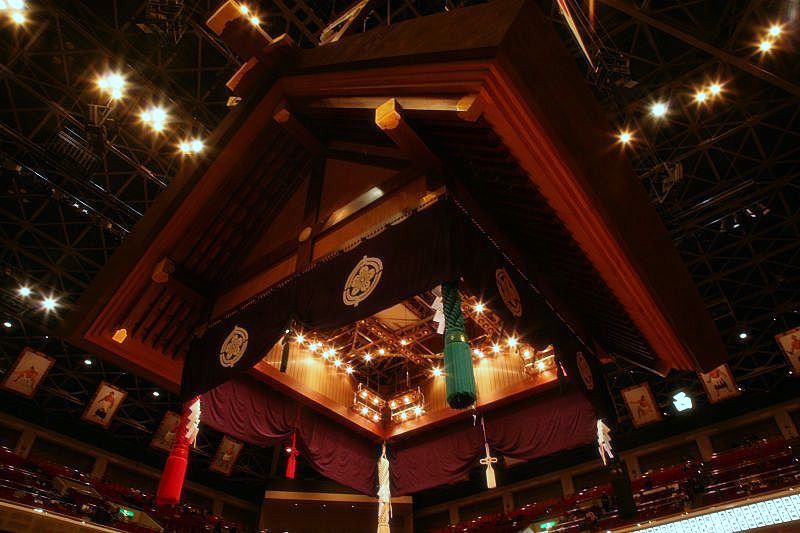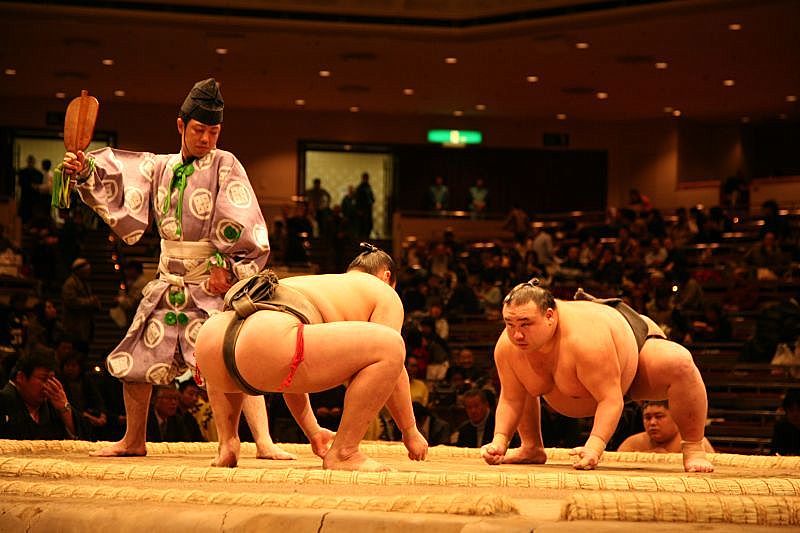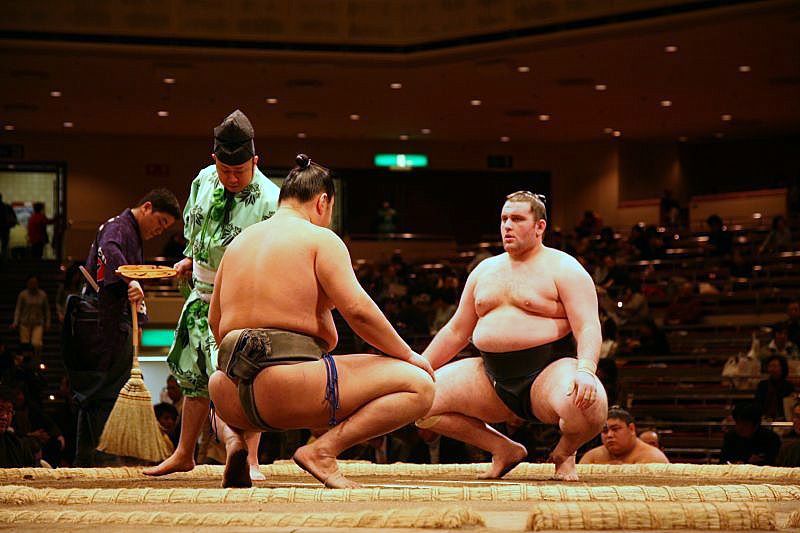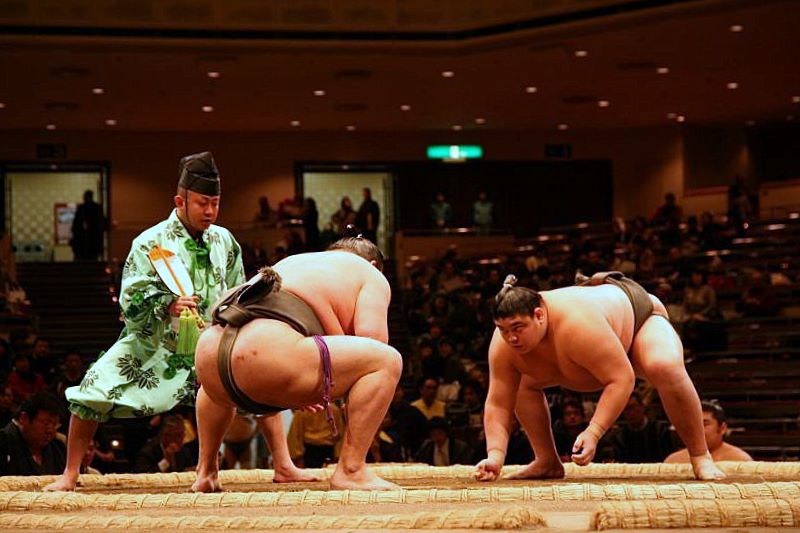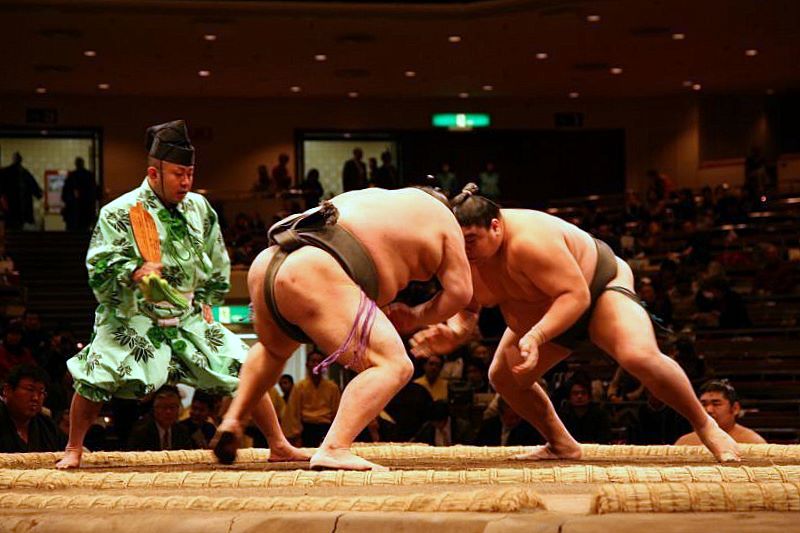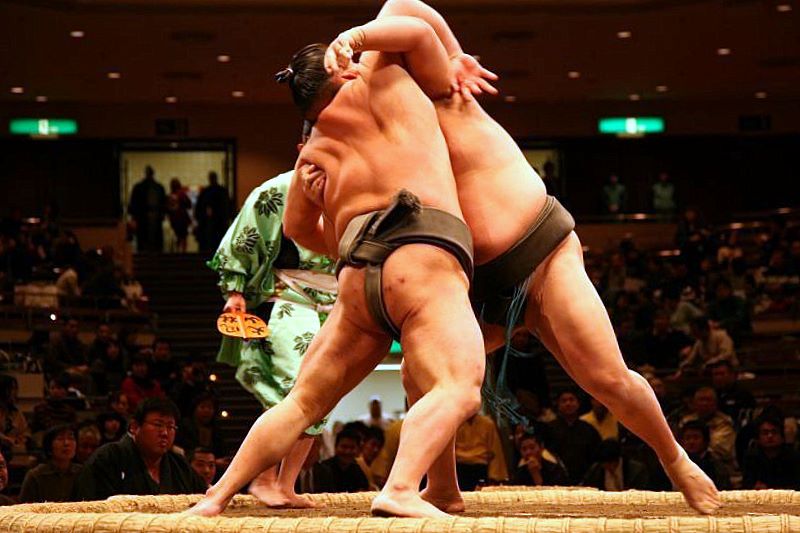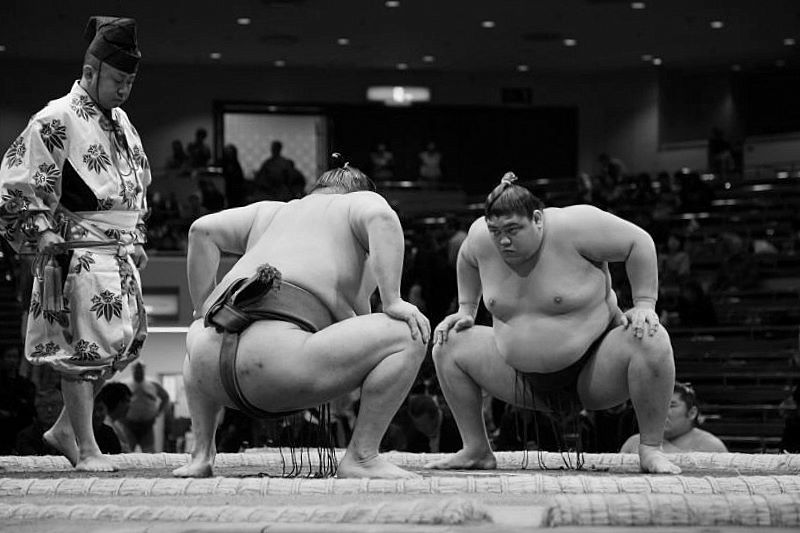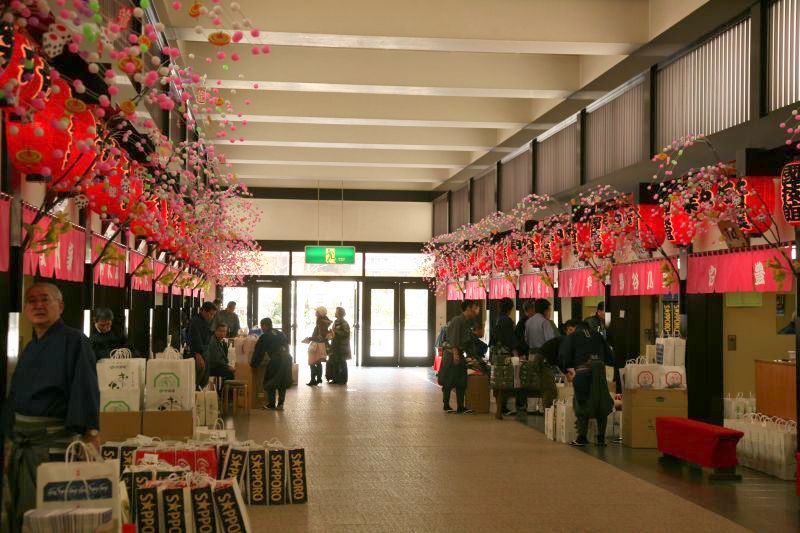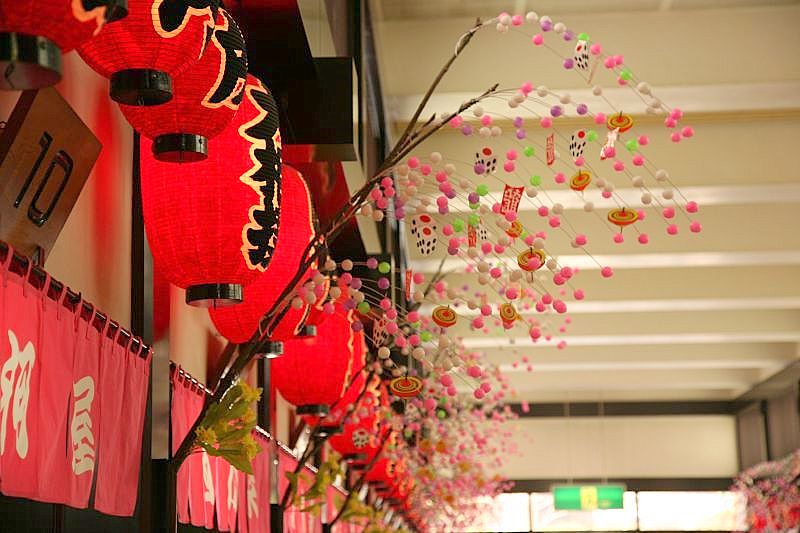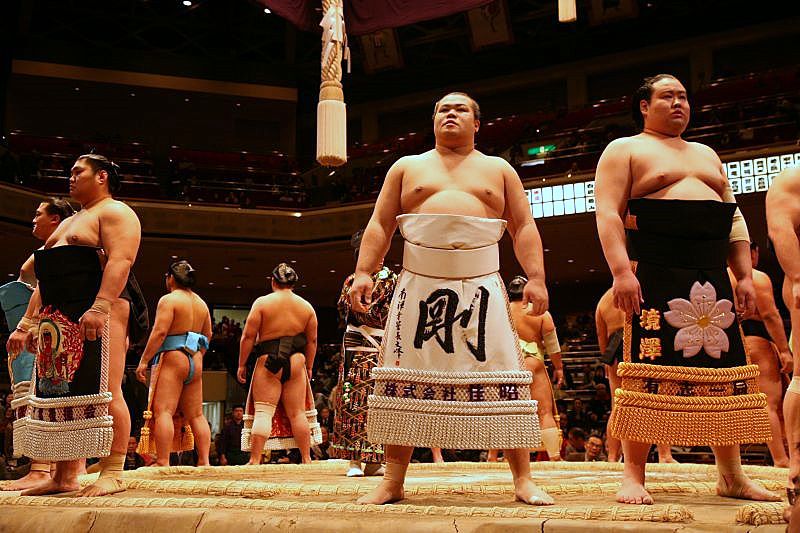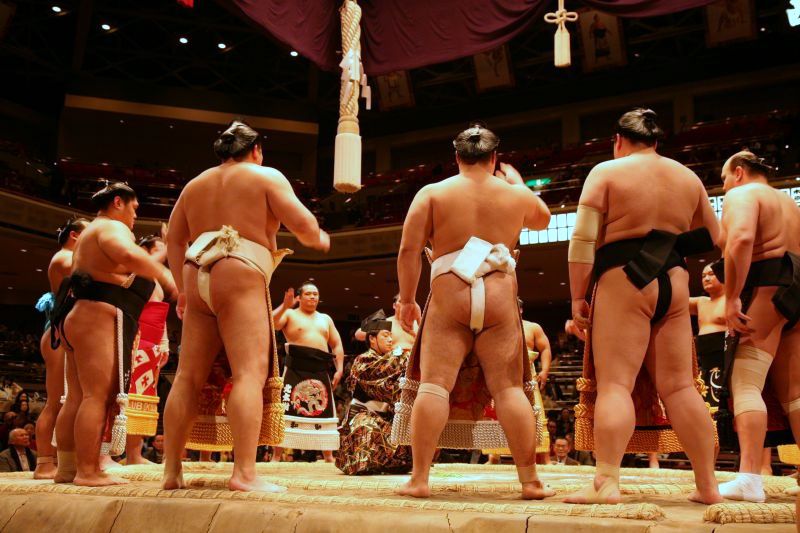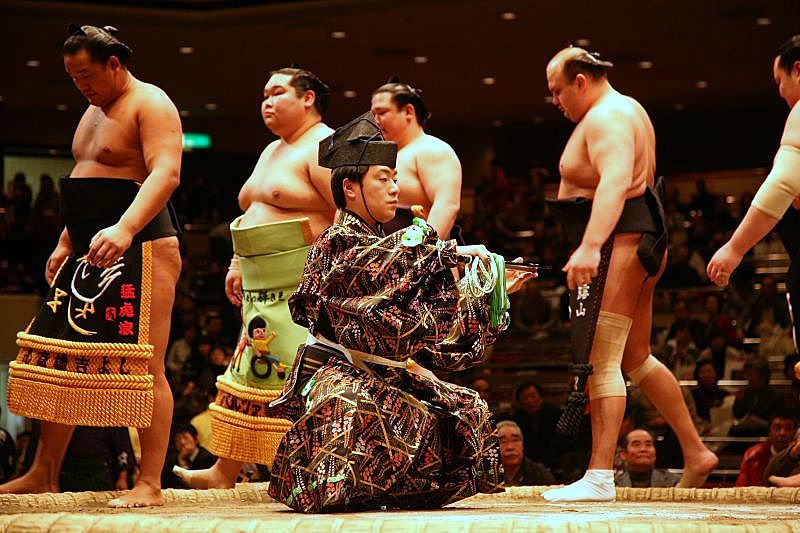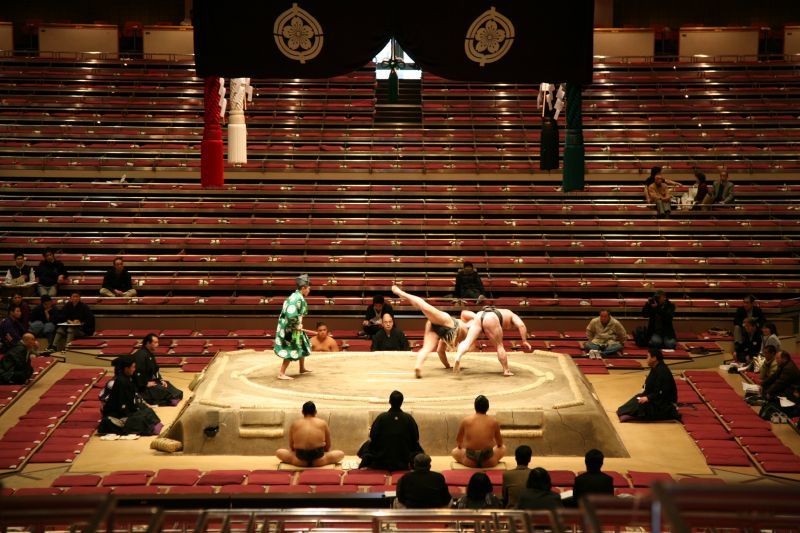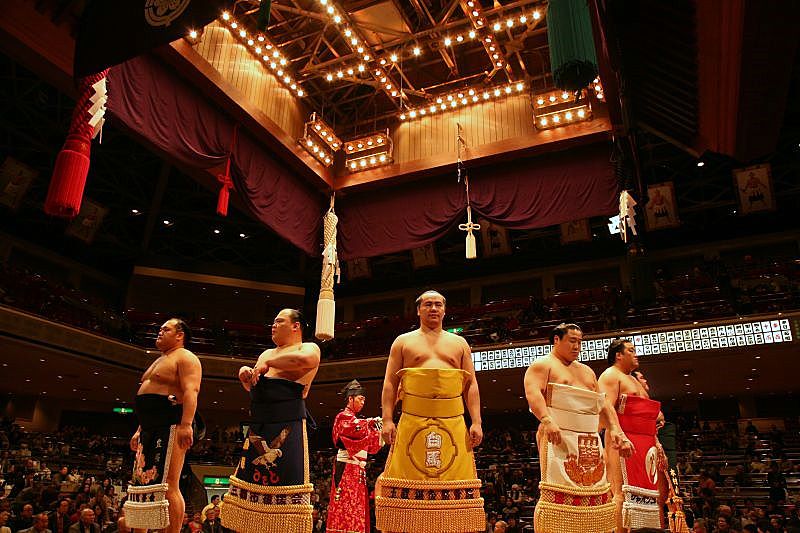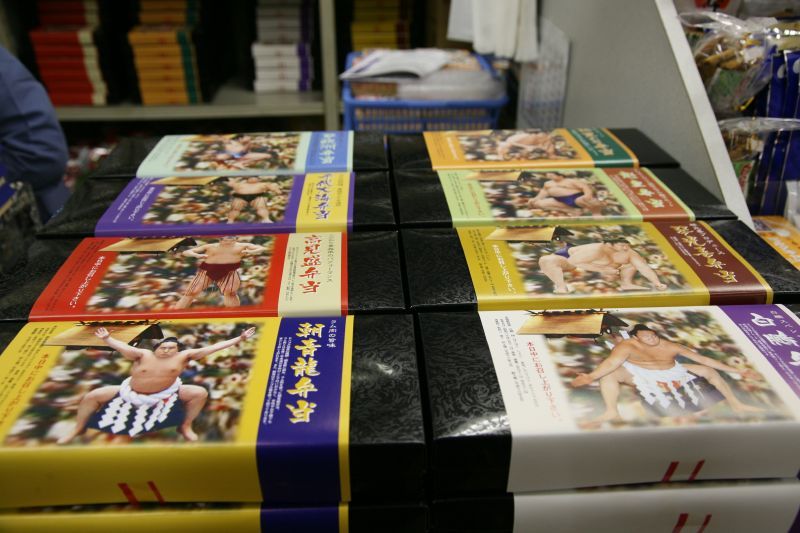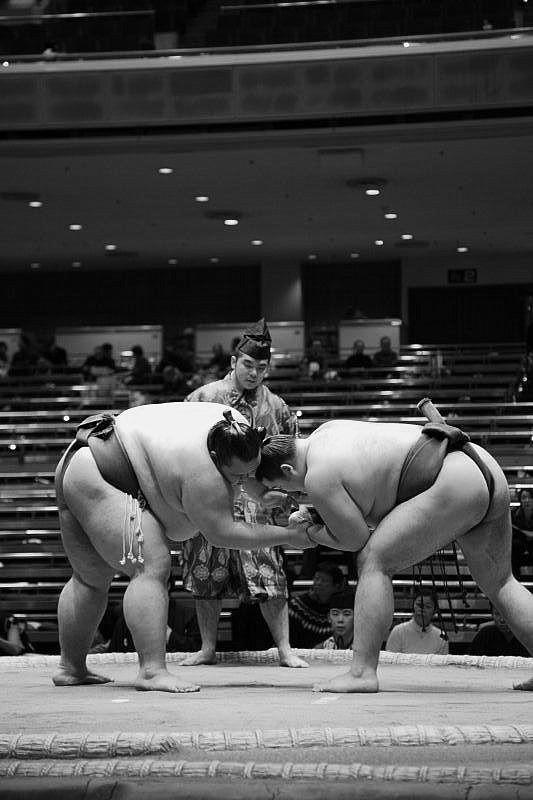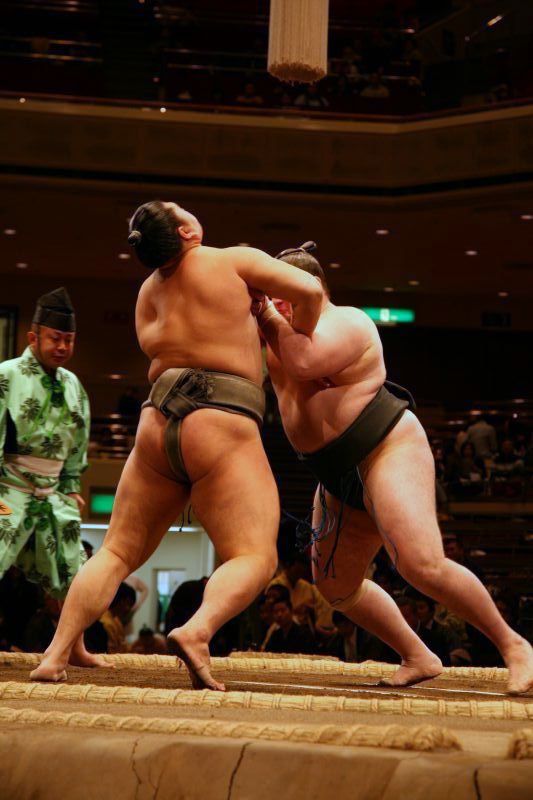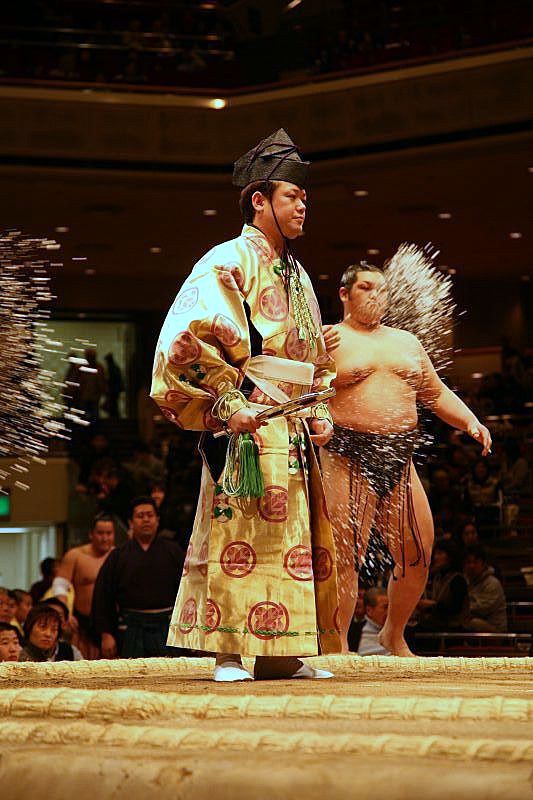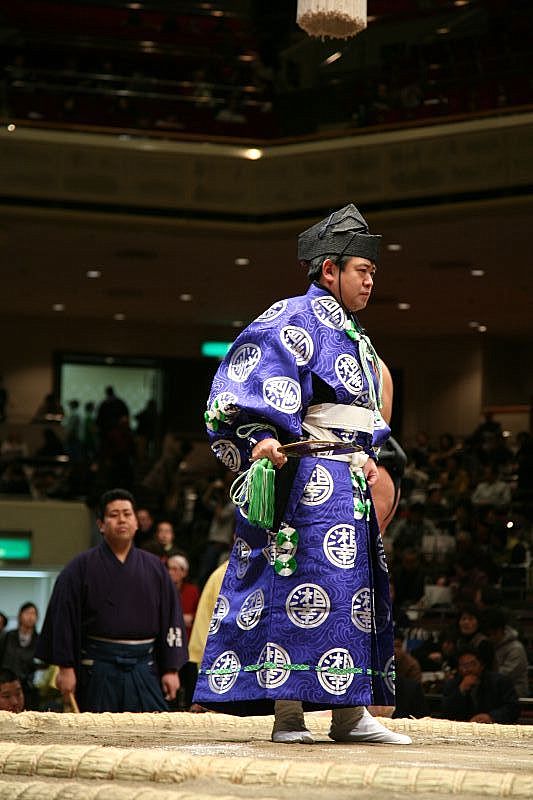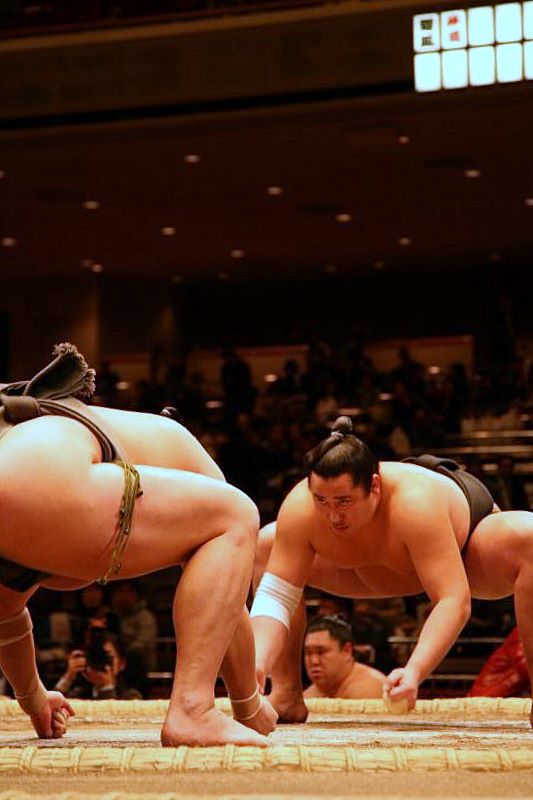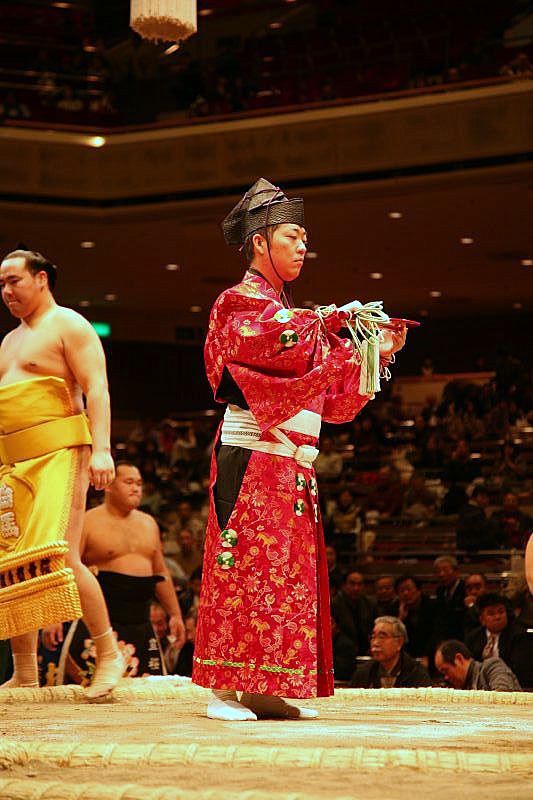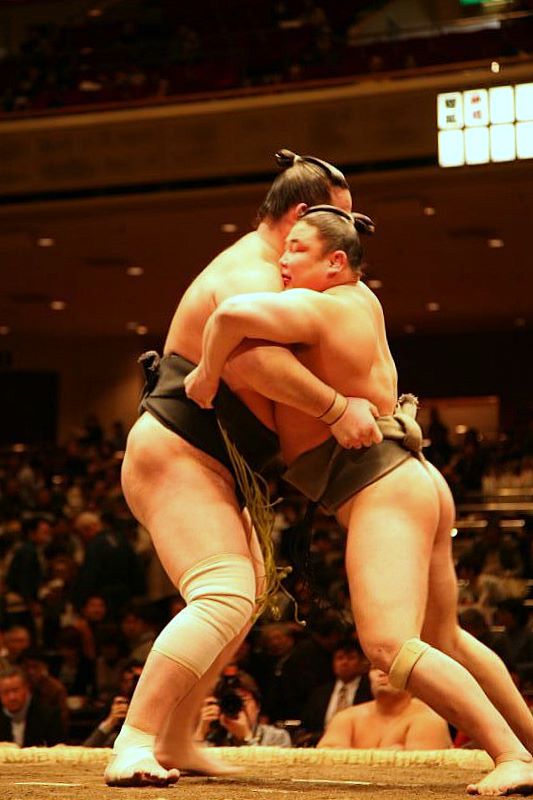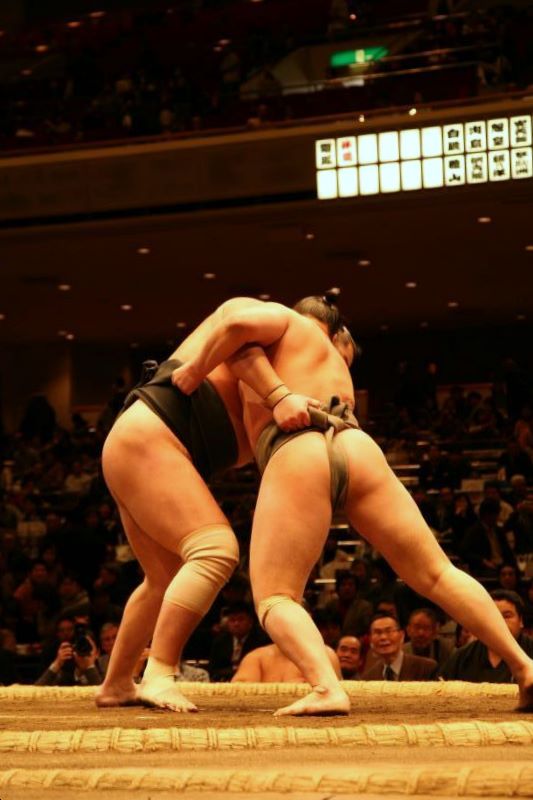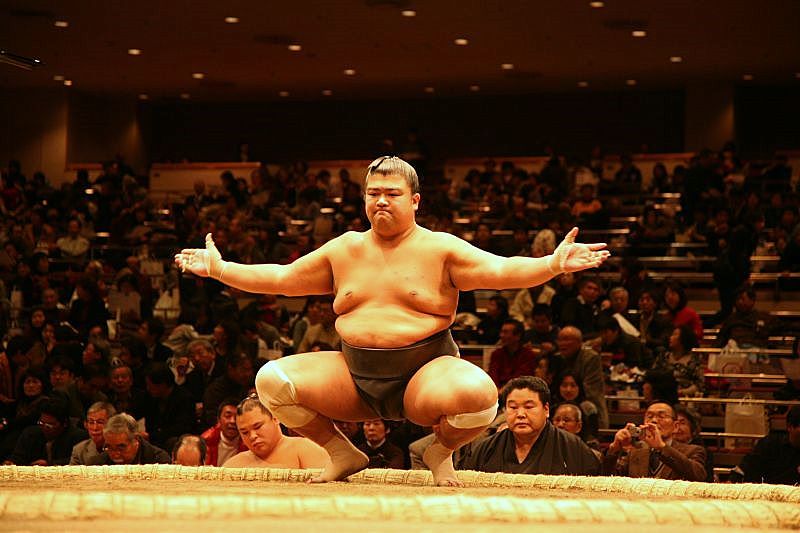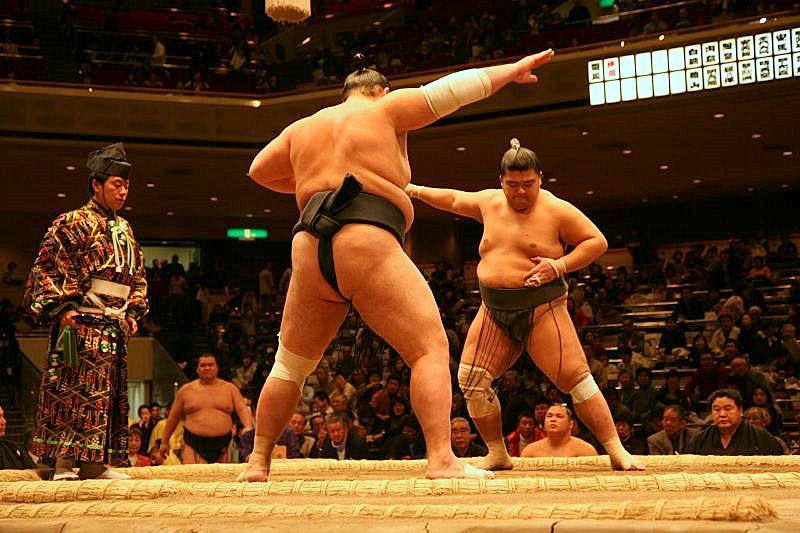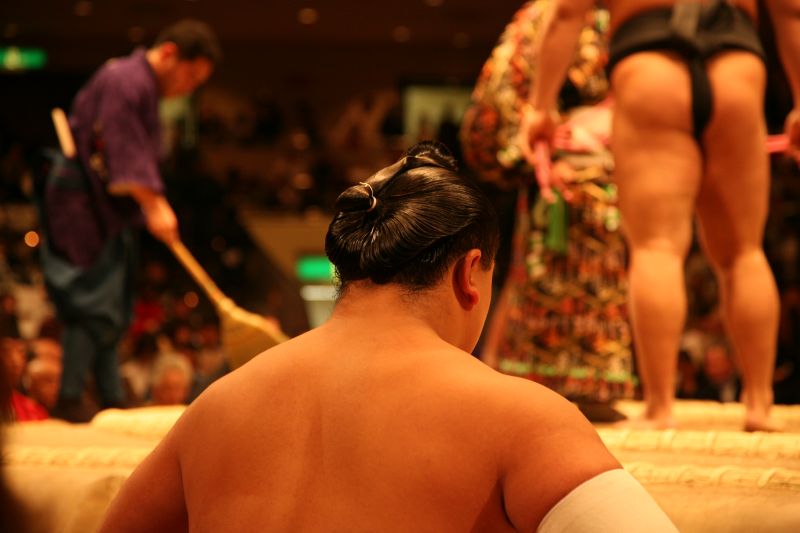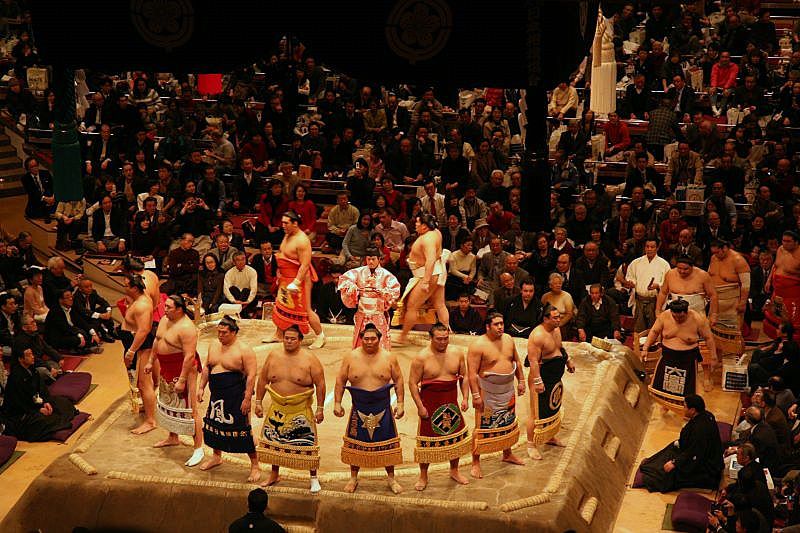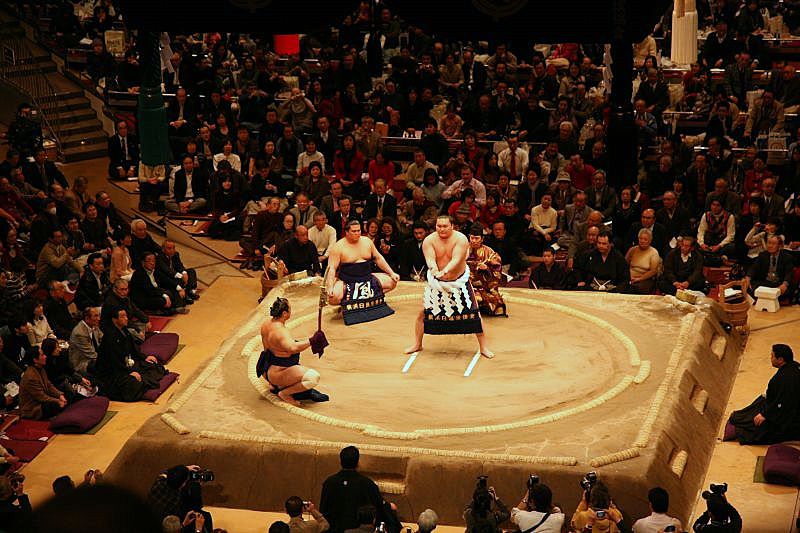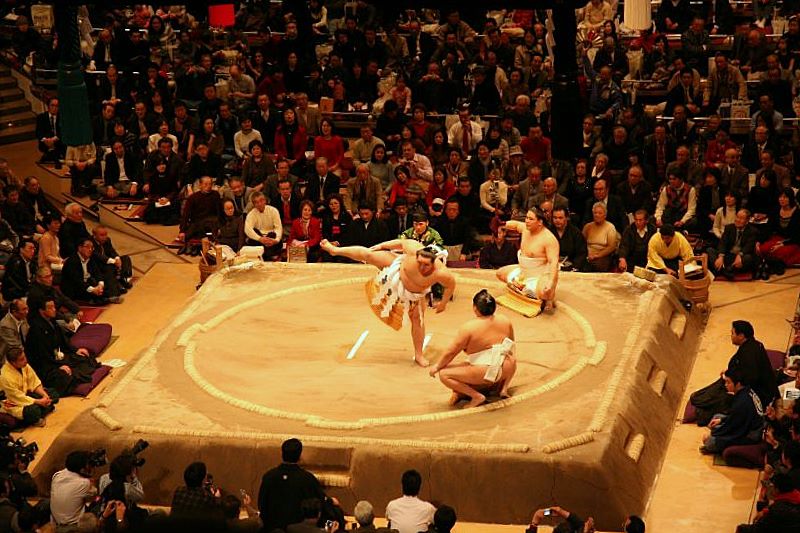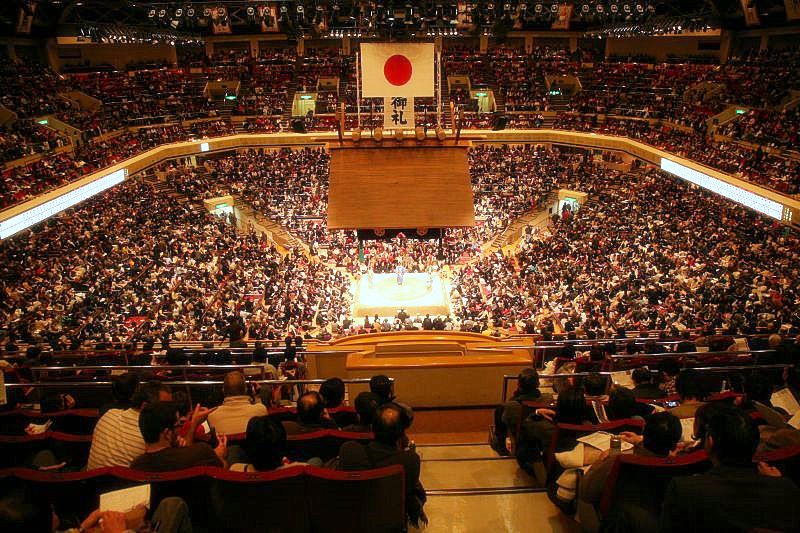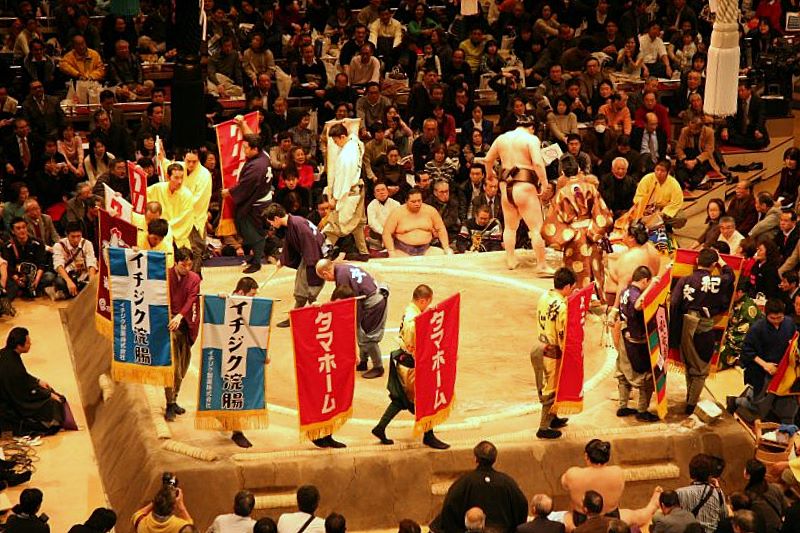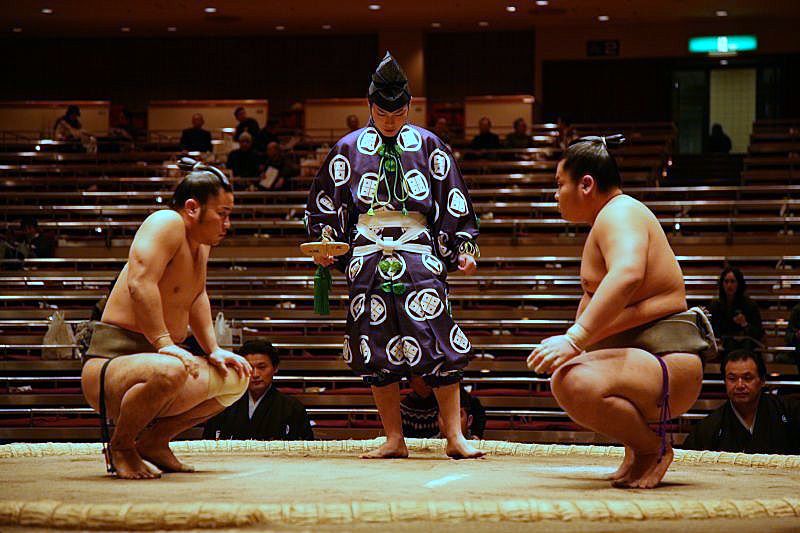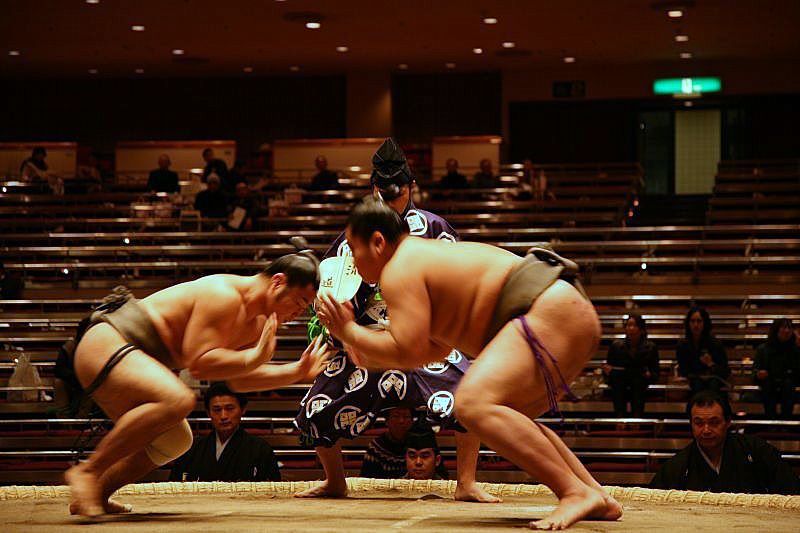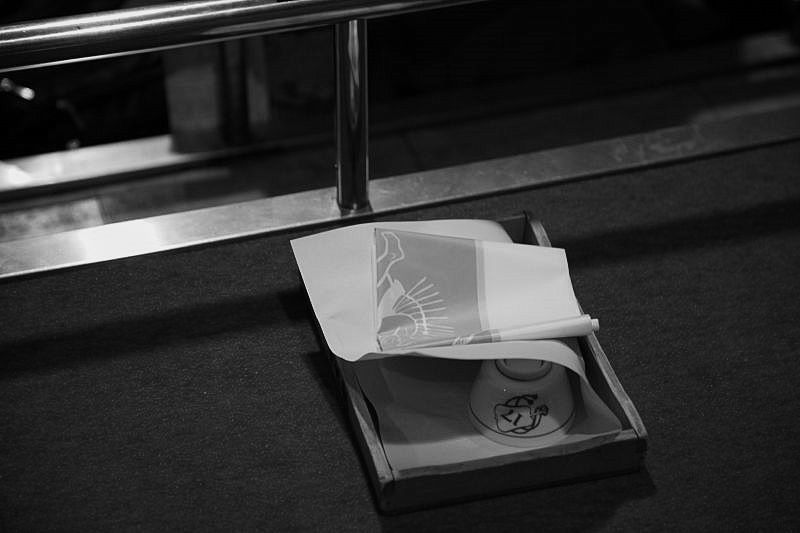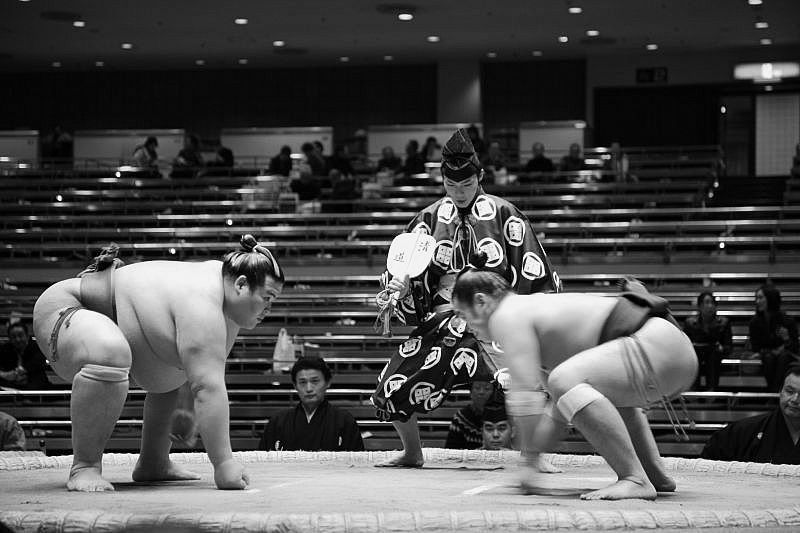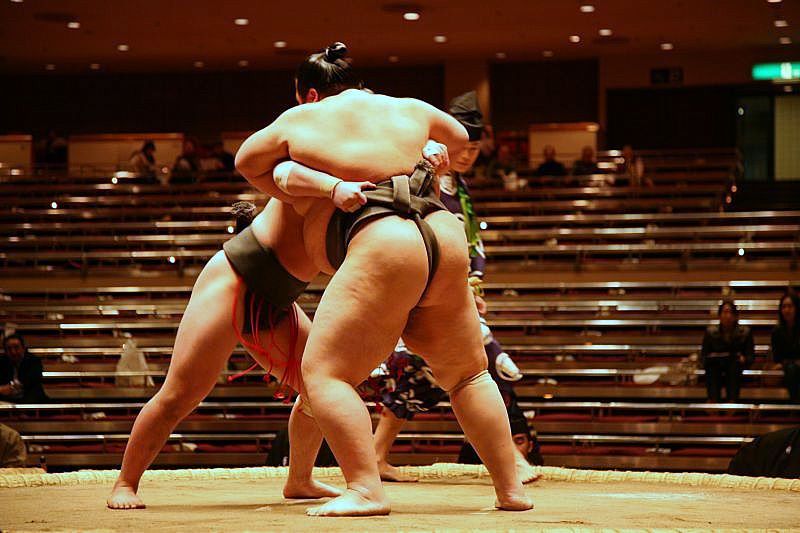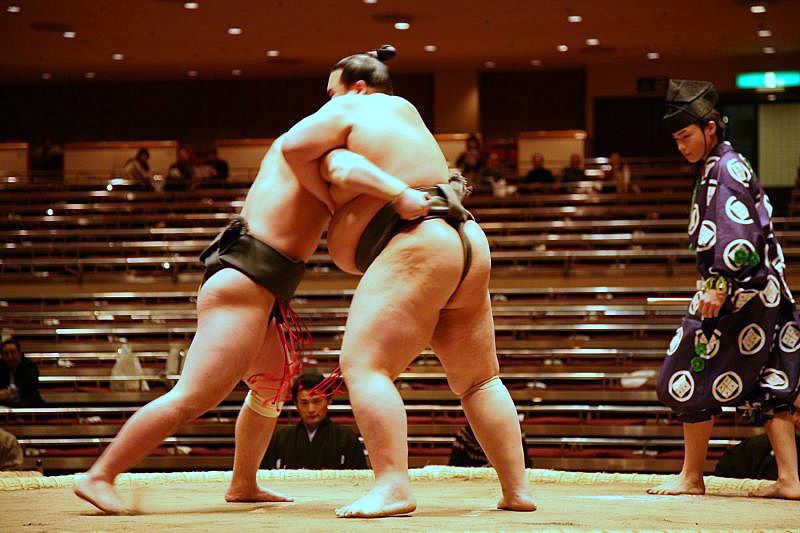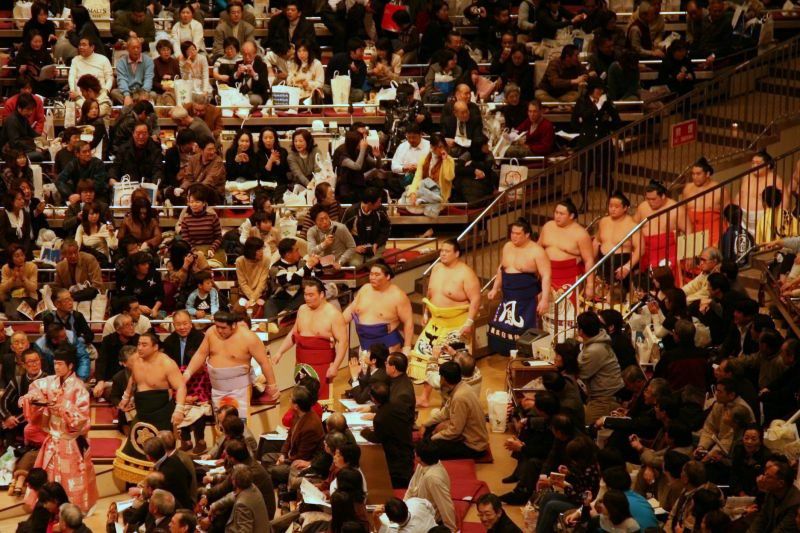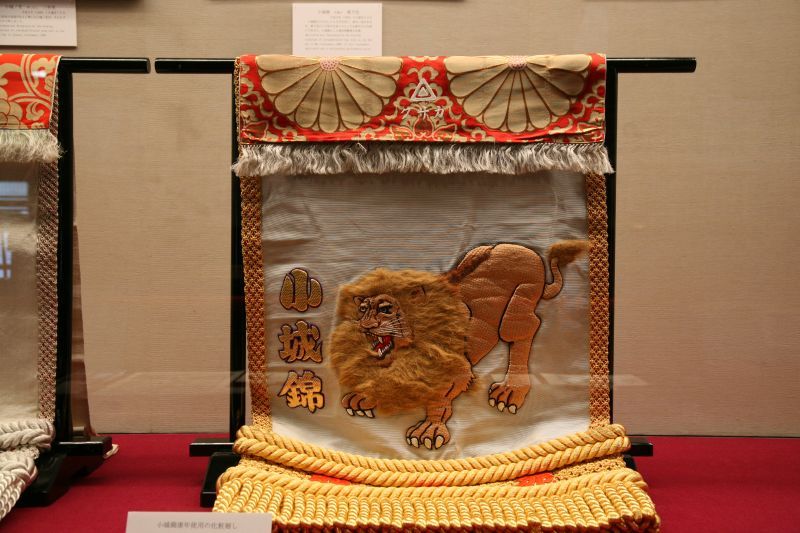 Sumo Museum in Ryogoku Kokugikan