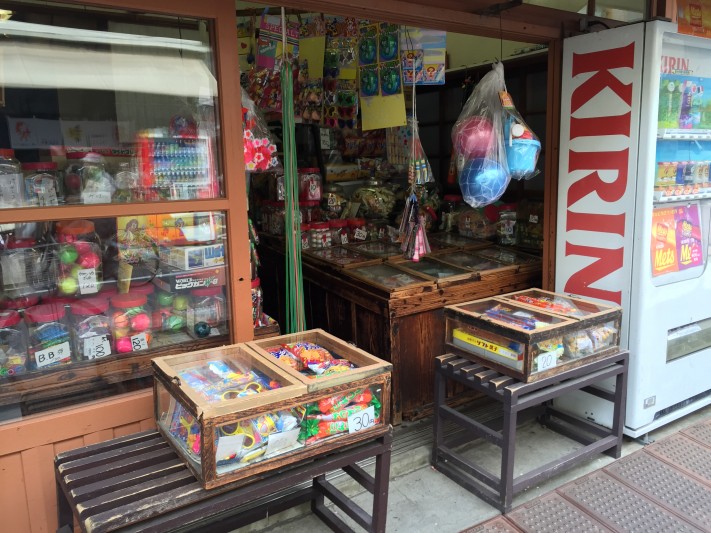 Like dollar shops? They are very handy to useful things with low prices. Here is an original "ten cents shop" in Japan.
These are called "Dagashi-ya" meaning snack shops, and most of sweets only cost some ten cents. So kids go there every day with ten cent coins in their hands and spend a time to choose which ones to buy. This is one of the happiest time after school!
It used to be easy to find Dagashi-ya, but nowadays, they are really rare, so if you find one, you really need to visit and spend some time there!