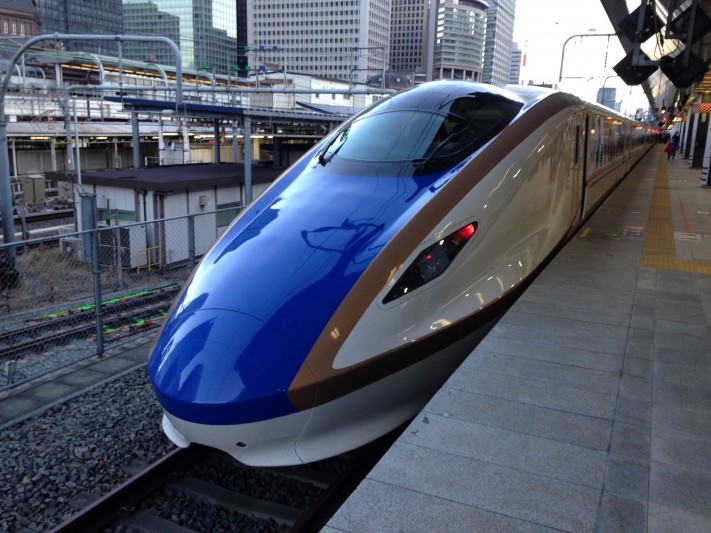 New Hokuriku Shinkansen or bullet train that has introduced March 2015 is enjoying its success. Everything is bland new. New body, new technology, and new name.
Hokuriku shinkansen used to be Nagano shinkansen, but as the track has been extended to Kanazawa, it has given new name.
Bland new body is one of must experience. Comfy sheet and luxury interior even in washing rooms. Kanawaza in Ishikawa prefecture used to be a far remote city from Tokyo is now much closer and easy to visit city, although I have never been there personally!