One of everyone's loving sweet souvenirs from Mie is "Akafuku Mochi". A word "mochi" means a pounded rice cake, and Akafuku Mochi is a piece of mochi covered with sweet pasted bean. Being famous sweet of Mie area, you can buy boxed Akafuku Mochi at almost any souvenir shops around the area including souvenir shops in major train stations.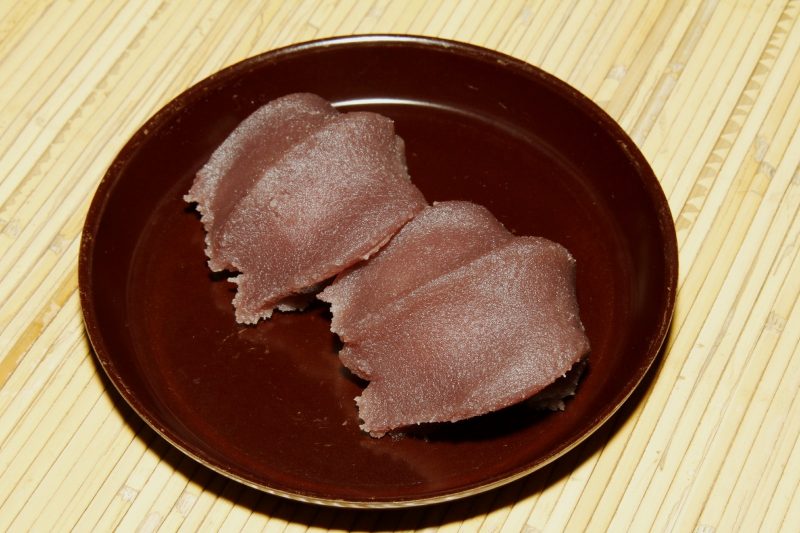 The shape of the bean paste represents the flow of Isuzu River and white mochi inside depicts pebbles on the riverbed.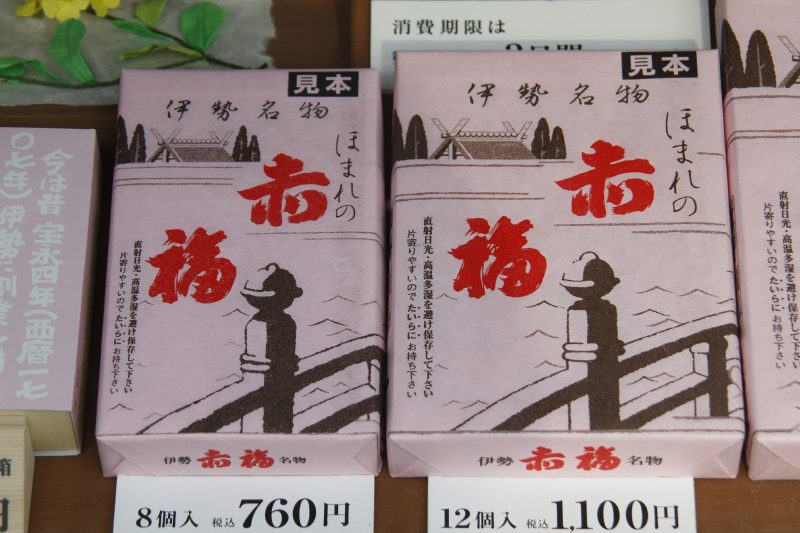 Because no preservative is used, "Akafuku Mochi" cannot be purchased in Tokyo on regular basis. You need to be there to taste it!
The boxed Akafuku Mochi tastes very nice with soft texture of mochi inside. What we recommend is, however, to visit their main shop in Okage-Yokocho located near Ise Grand Shrine. There is a space where you can enjoy Akafuku Mochi and tea on Japanese style Tatami.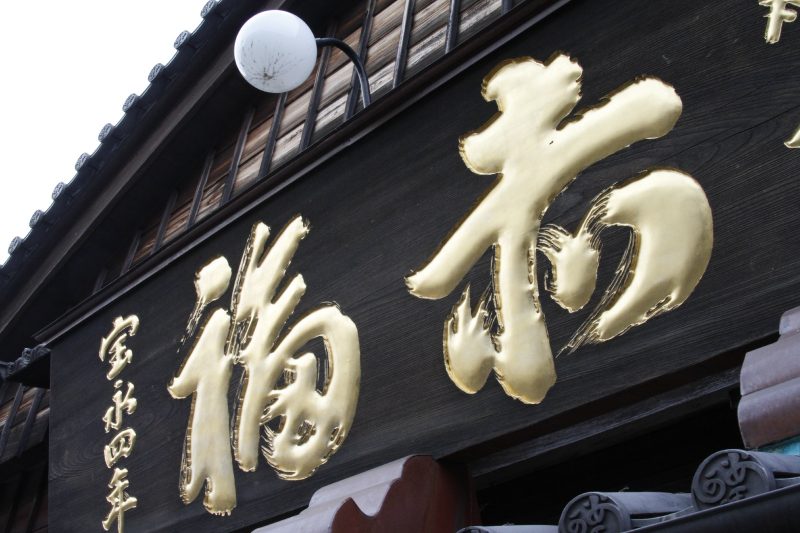 Akafuku main shop.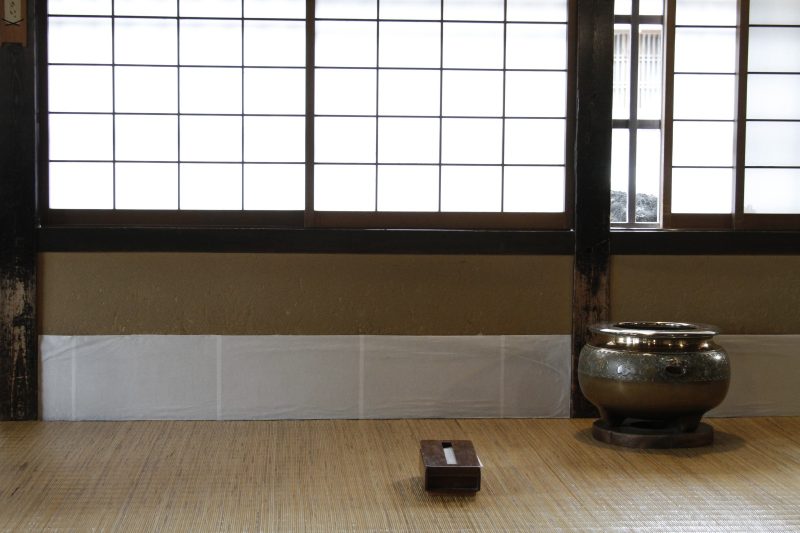 An eating space in Akafuku main shop is in a Classic Japanese Style.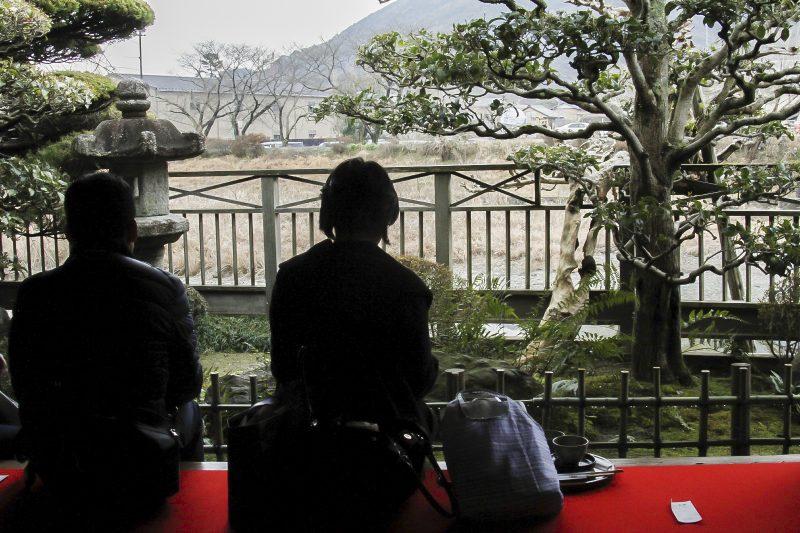 Enjoy the view of Isuzu River over a little Japanese Style Garden, with your Akafuku Mochi and tea served with it.
Here in the main shop, Akafuku Mochi you can enjoy is purely hand made and the taste of it is completely different from those boxed and sold in souvenir shops. The flavor of mochi and bean paste experienced for first time in this main shop was much richer than we expected from past experience of Akafuku Mochi. We were told that each of Akafuku Mochi served here is shaped with hands of craftsmen working at just next door, where as those boxed ones are shaped in die.
The space in Akafuku main shop is not that big and is always filled with Akafuku Mochi lovers from all over Japan/world! So if you are planning to visit there and to have an experience of the real Akafuku Mochi, you should take plenty of time especially on the week ends! If you are lucky and did not have to wait for a long time, then you have lots to see and enjoy in the surrounding area!