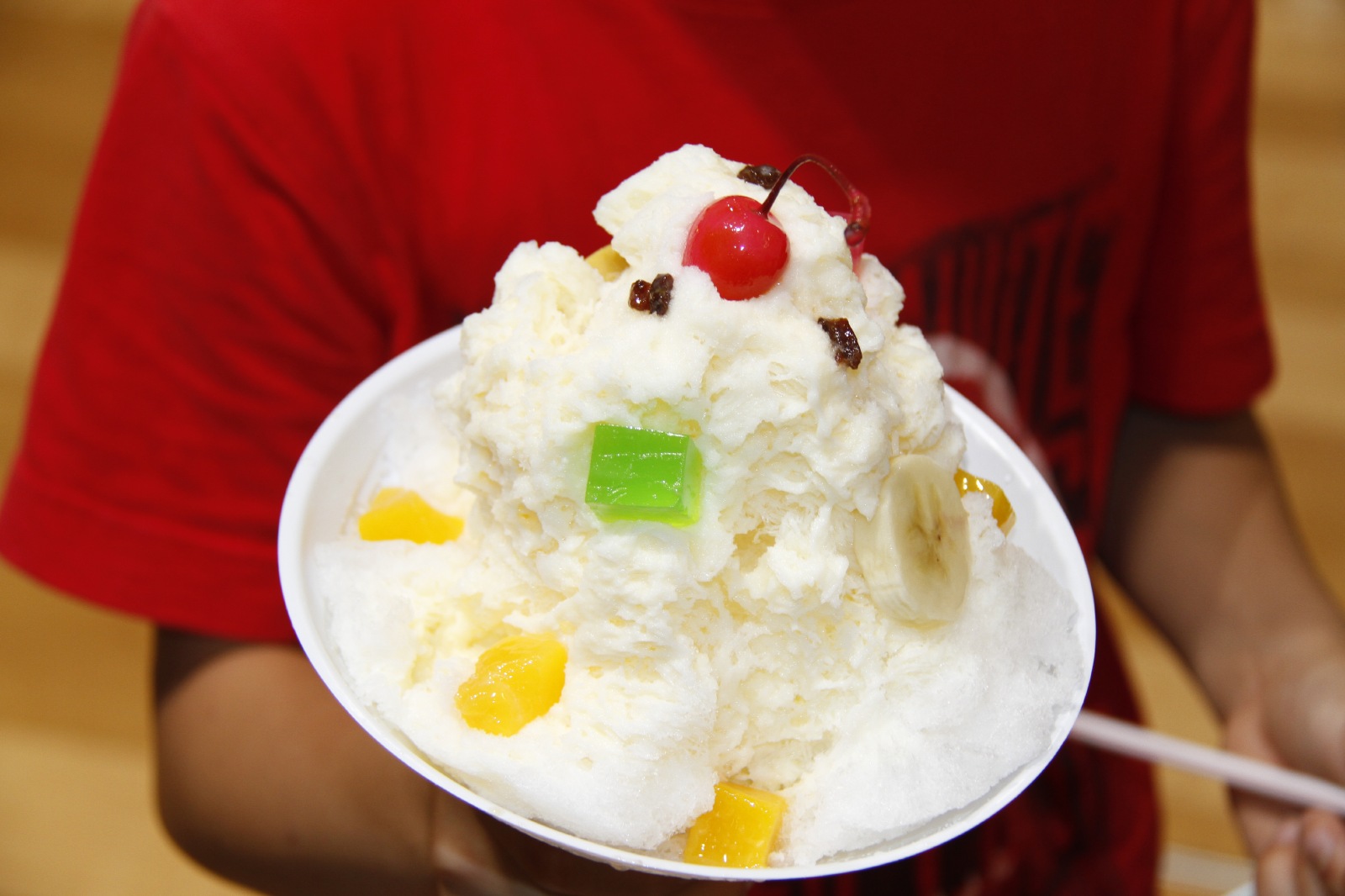 This is a Shirokuma (white bear in Japanese). Many people think Japanese people eat strange or unusual things. Yes, Shirokuma is a famous in Kagoshima, and everyone loves it.
Well, it doesn't look like a white bear?
Ok, let me try again. This is a famous crashed ice sweets called "Shirokuma".
Why does it called Shirokuma? Look at the fruits and gellies on the finely crashed or shaved ice. In older days, people thought the design with white ice and these toppings look like a white bear! Shirokuma not only has variety of toppings but is filled with condennsed milk. At this stage it has to taste nice. The combination of the finely shaved ice and thick condensed milk is just perfect!!