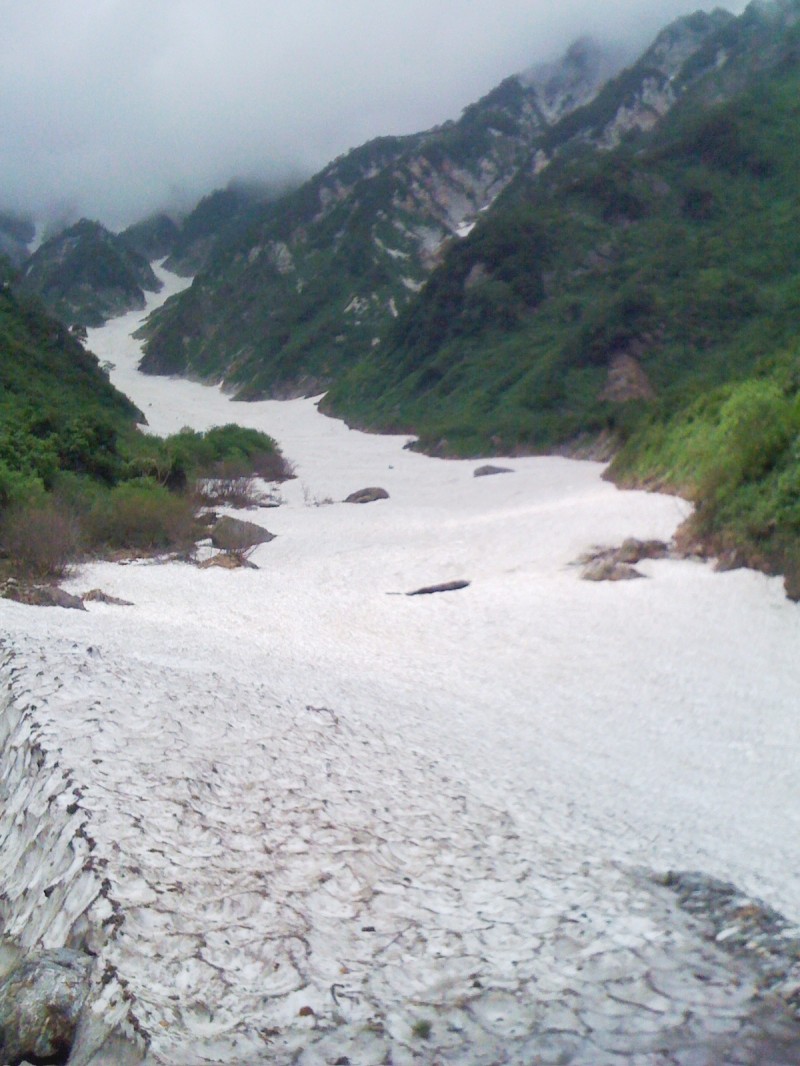 Want escape from the heat in Tokyo in the middle of summer?
Visit Hakuba in Nagano-ken.
Here is the Japan largest snow ravine that refreshes you to cool down.
If you are an alpinist, just take another step to Hakubadake.
But remember that you need to be well prepared for that step.
It's cool enough here, and it well be even colder up in the mountains!