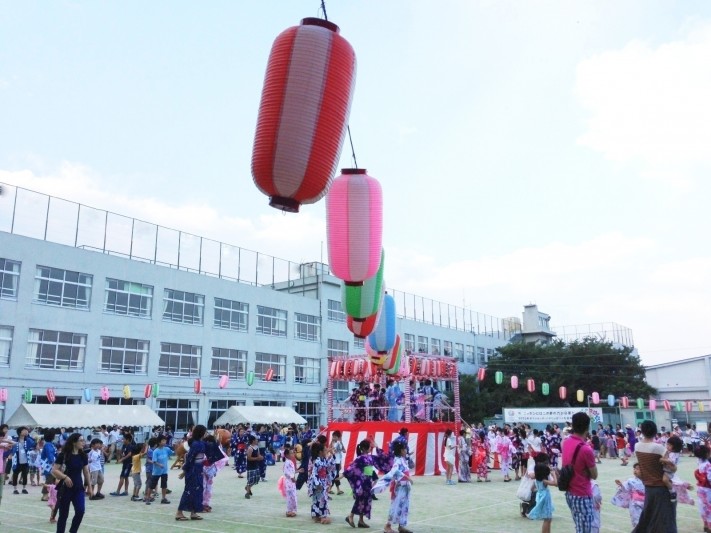 Bon-odori, what every kids in school look forward to during a summer holiday.
It is a traditional event held at many places, this time at school sport field.
Always have a Yagura (a tower) with Taiko (a drum) on it.
And people lined up in circles keep dance while walking around the Yagura for hours!
Although usually held at night time, electricity saving policy in Japan (due to the Fukushima nuclear crisis) has forced the tradition to be held at wrong time.