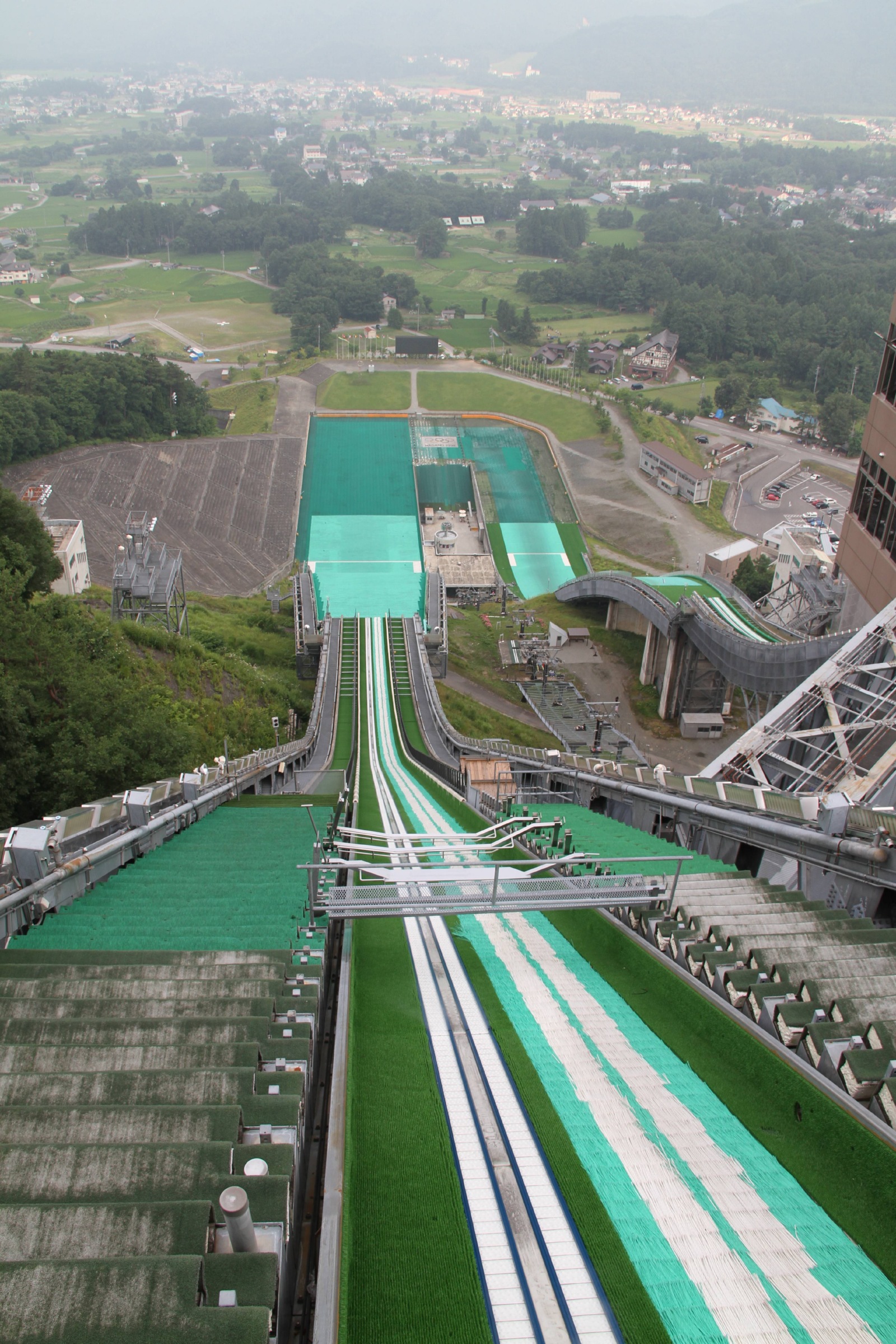 Whether you enjoy skiing during winter season, you must have thought that ski jumpers are crazy!
Although I love skiing, a large bump in a ski slope makes me fly too high and to far!!
Looking down the ski jump slope at the top, who wants to slide down or rather drop here?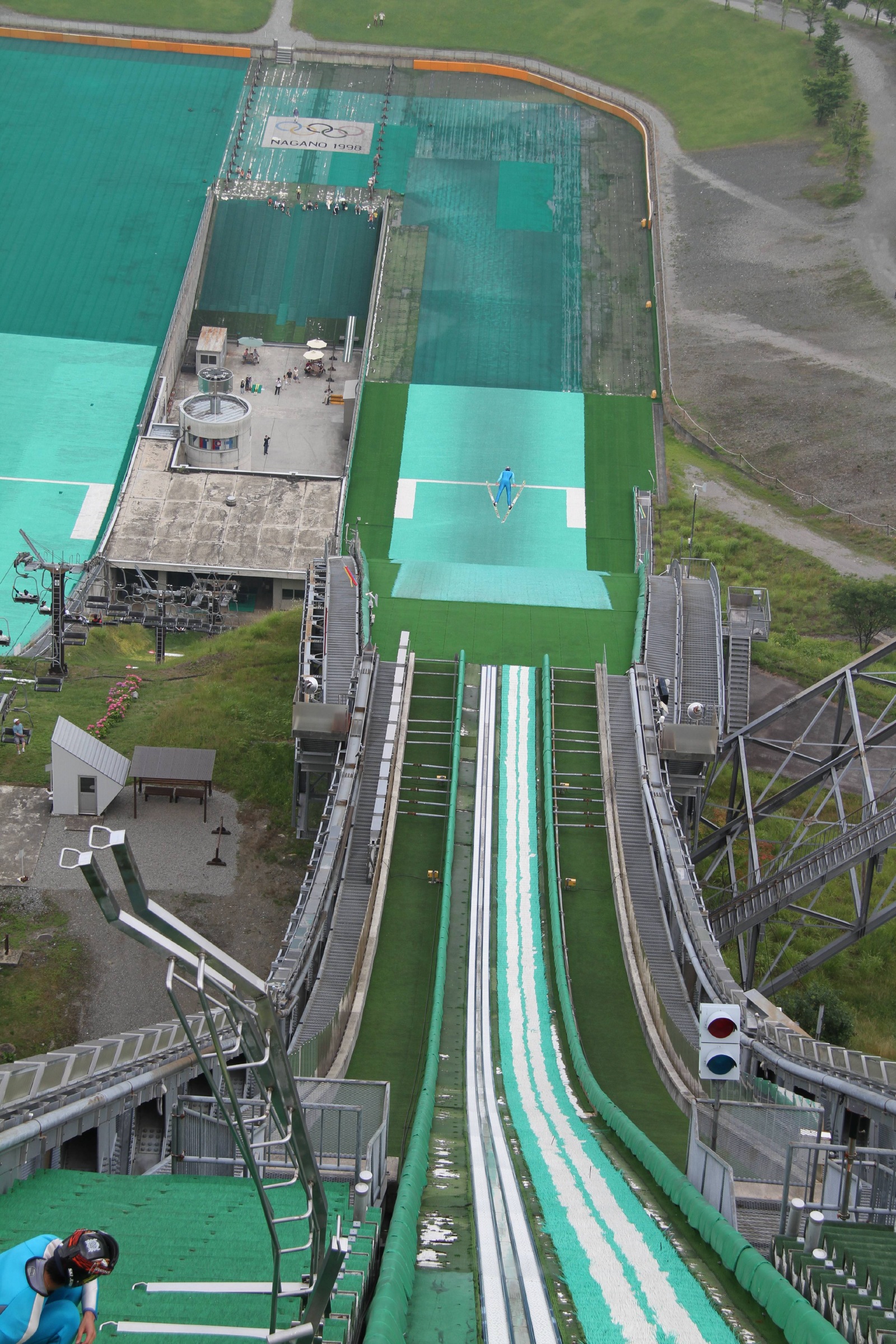 Well, some do.