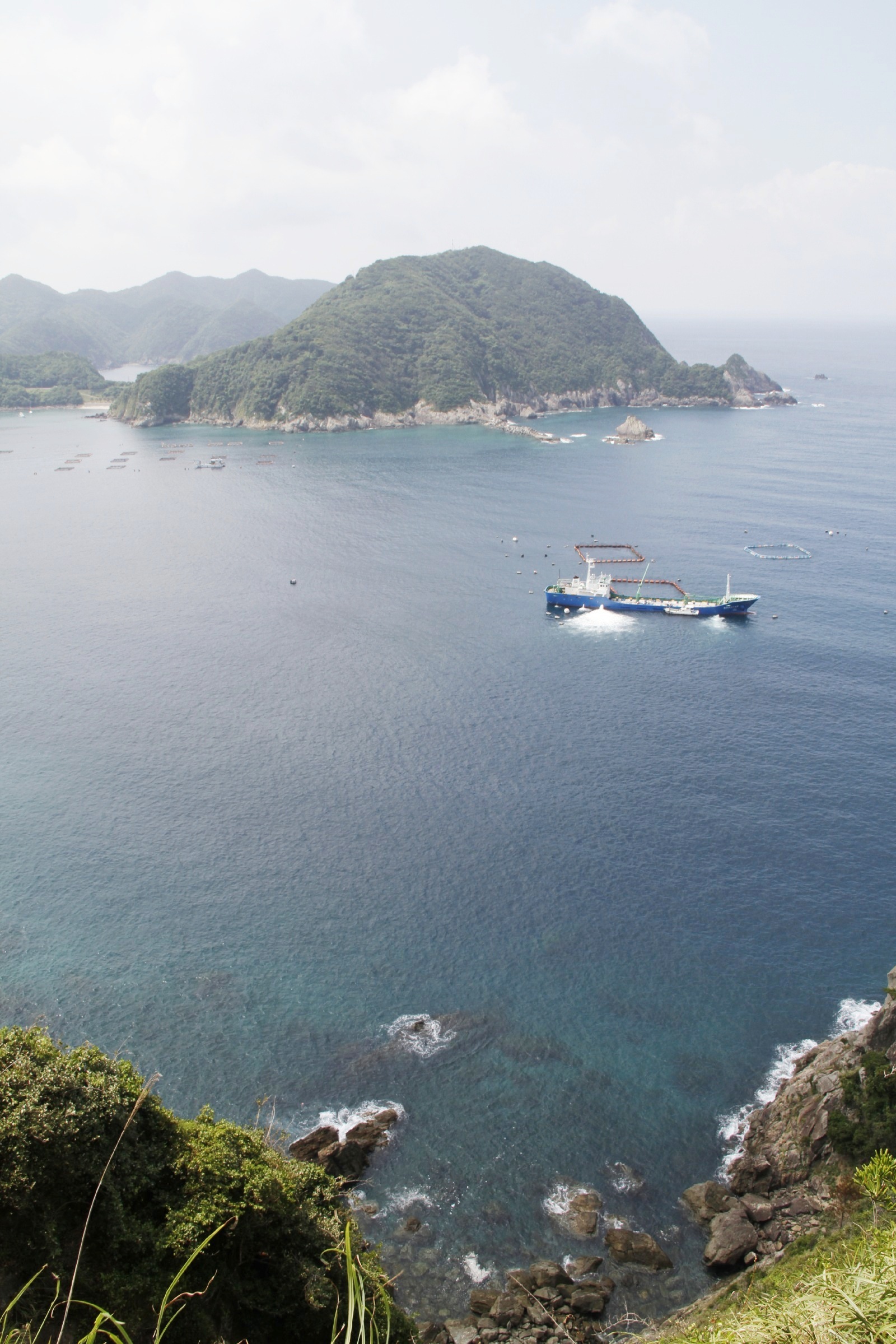 Tomariura, Kagoshima
Looking down from a high cliff, Tomariura bay holds blue water and many fishing ships.
High humidity and high temperature easily make my shirts to get wet within minutes and cicadas were so loud that you need to shout.
A little Japanese Tips:
"cicada"    a popular insect all around Japan. Nothing special just noisy. However, cicada is essential in Japan to feel summer. The summer begins when you hear first cicadain in June or July, depending on regions in Japan, and the fall begins when you hear different kind of cicada, Tsukutsukuboshi (Meimuna opalifera).
Location