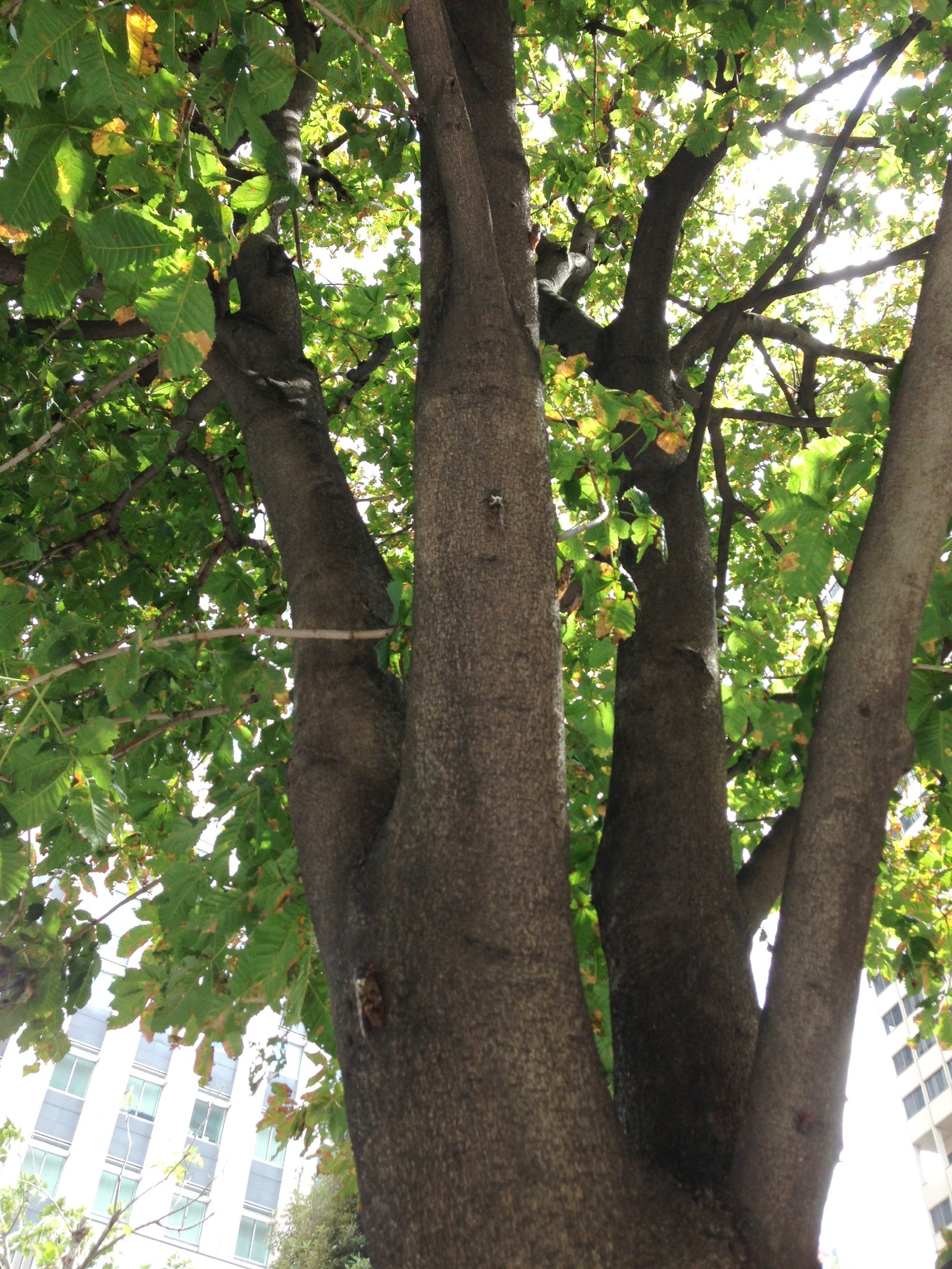 Cicadas
Another piece of calendar is gone, and new season begins. Using Google calendars or iCal?
Forget about all these gadgets for a while and remember the good old days! Its good to feel that new month is coming by tearing off the piece of paper from a calendar.
I remember I wrote about noisy cicadas who bring hot summer in Japan.
Well, they are now deperate for enjoying remaining summer days and gather around on the same tree. The shot is taken at Kasumigaseki, where many of the gavernmental offices and agencies are densely licated, hence not much trees are left around for cicadas.
Poor (but noisy) cicadas!