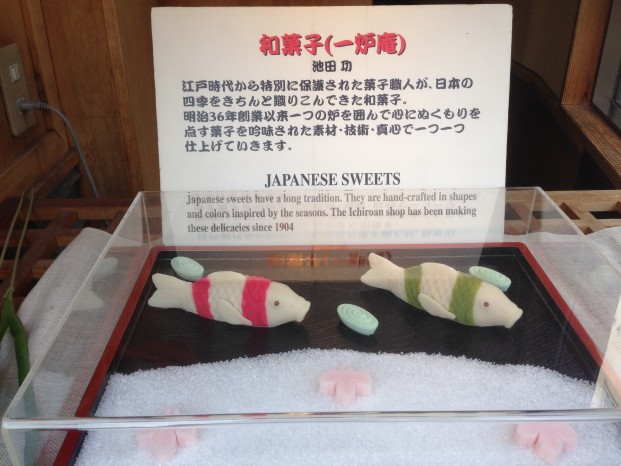 Koi-nobori, or carp streamer, is a streamer with a carp painted on it for celebrating growing boys.  Well, these two carps here are Wagashi, Japanese style sweet made with a motif originates from Koi-nobori.
Imagine a little stream with scattering flowers and leaves in a warm spring day.  Along green leave, two carps are swming in a water. A white river bank holds some cherry blossoms. Very Japanese!
So cute and beatutifull!  You wouldn't want to eat them, but display them on table!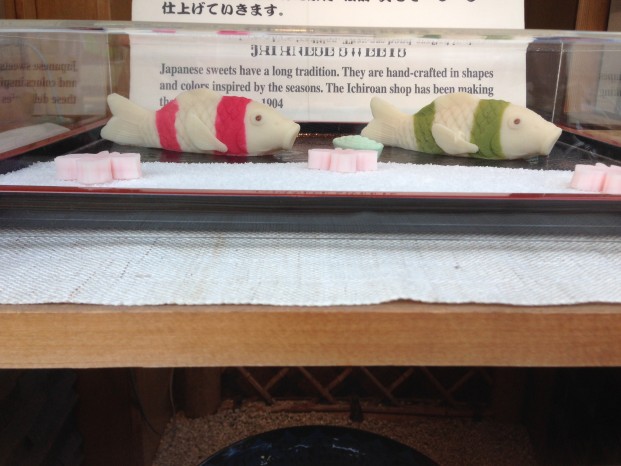 Location