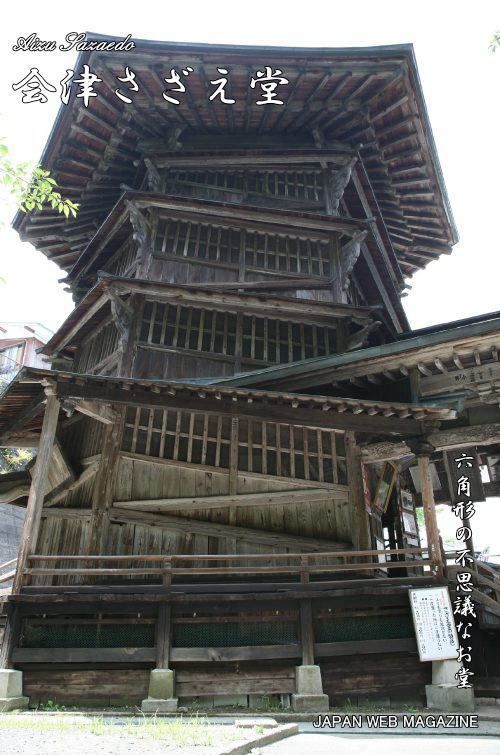 The mysterious hexagonal temple
Aizuwakamatsu-shi, in Fukushima. Halfway up the mountain (Mount Iimori 飯盛山), where the Byakkotai(白虎隊) sleeps, there lies a temple by the name of Entsu sansodo.
It is a building with a peculiar exterior that makes the whole structure appear crooked. The mysterious building's resemblance to a sea-snail from the outside has also earned it the name of Sazaedo, or "sea-snail temple".
Click to view Sazaedo and its surroundings in full-screen
Sazaedo was built as the Buddhist temple to the Syosyuji temple(正宗寺(しょうじゅうじ)) in 1796 (Kansei 8), a hexagonal structure with three-storeys and a height of 16.5 metres. It is not obvious from the exterior, but its interior is designed in a sloping double-helix structure. As one enters from the entrance, one ascends the slope in a clockwise direction and upon reaching the top storey, descends in an anti-clockwise direction. When it was first built, it contained the 33 statues of the Kansai Kannon (Goddess of Mercy) along its slopes, which the visitor would be able to see by walking around the interior.
At that time, it was an unreachable dream for the common folk to perform the pilgrimage to Kansai to visit the thirty-three Buddhist temples. As such, it was said that Sazaedo gained popularity among the masses as an easy alternative to the Kansai Kannon pilgrimage.
The term "Sanso(三匝)" in the temple's official name Entsu sansodo「円通三匝堂」means to make three full turns – one-and-a-half turns to the top storey and one-and-a-half turns back to the bottom. Visitors pay their respects to Kannon by making three full turns in total inside the structure.
It is a temple with a revolutionary and logical structure, where visitors proceed in a single line, making their rounds around the hall's corridor and finishing at the exit after viewing all 33 statues, without having to walk past anyone or block anyone else's path.
At the beginning of the Meiji-era, the policy to abolish all Buddhist temples resulted in the desertion of Syosyuji temple and the removal of the 33 Kannon statues from the temple. However, the temple remains lauded as a rare structure in architectural history and was designated as one of the Important Cultural Properties of Japan in 1995.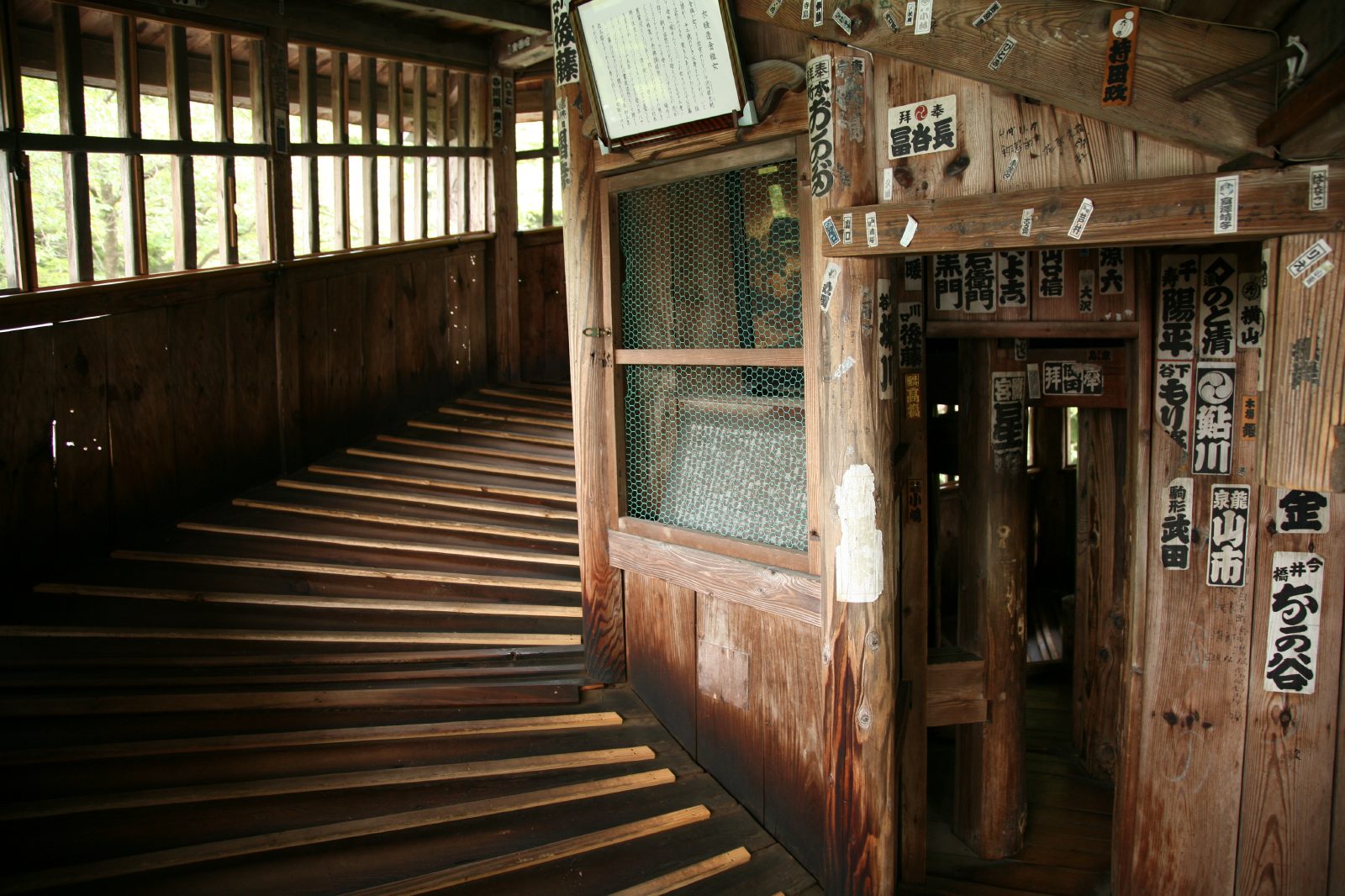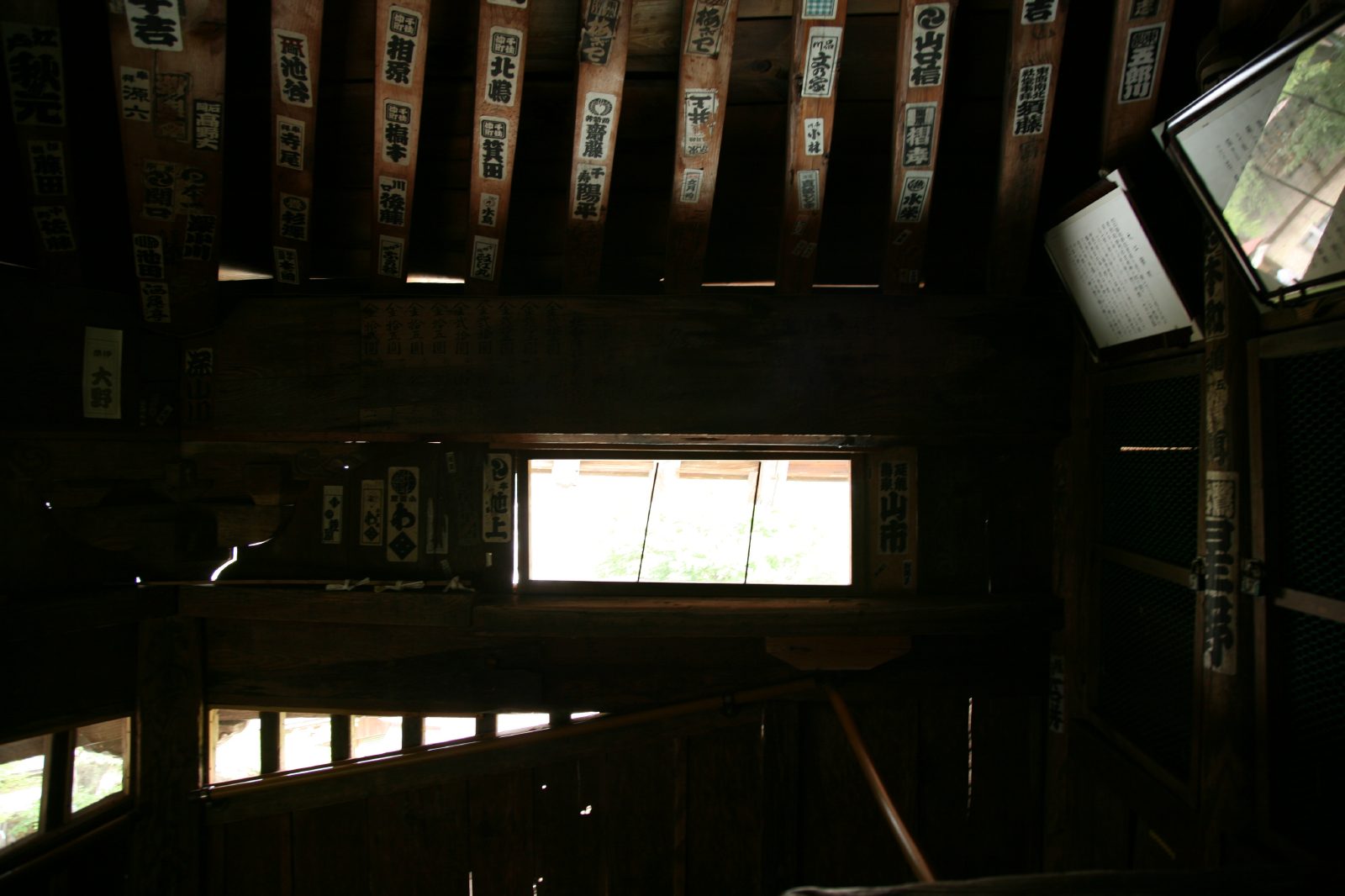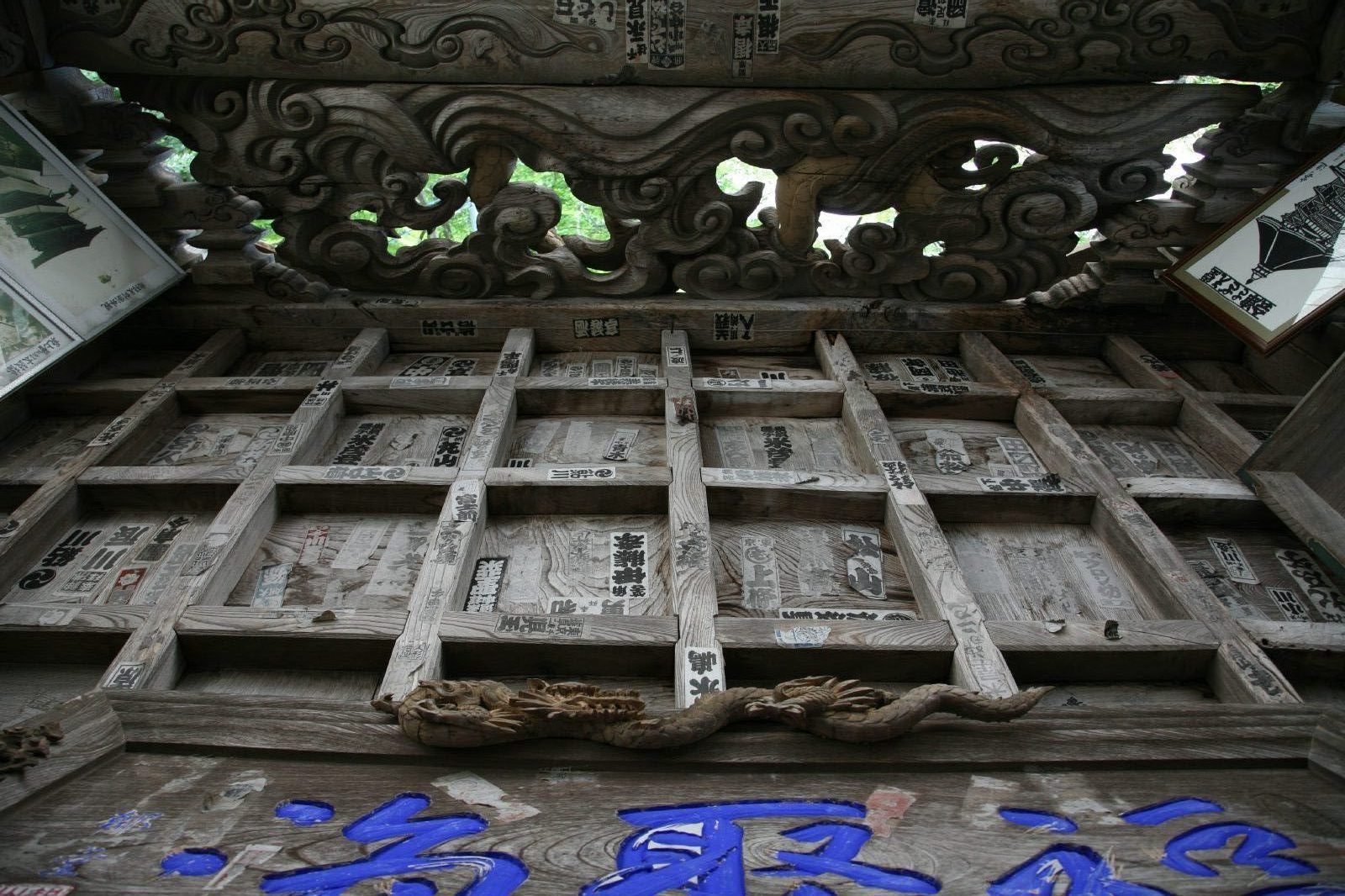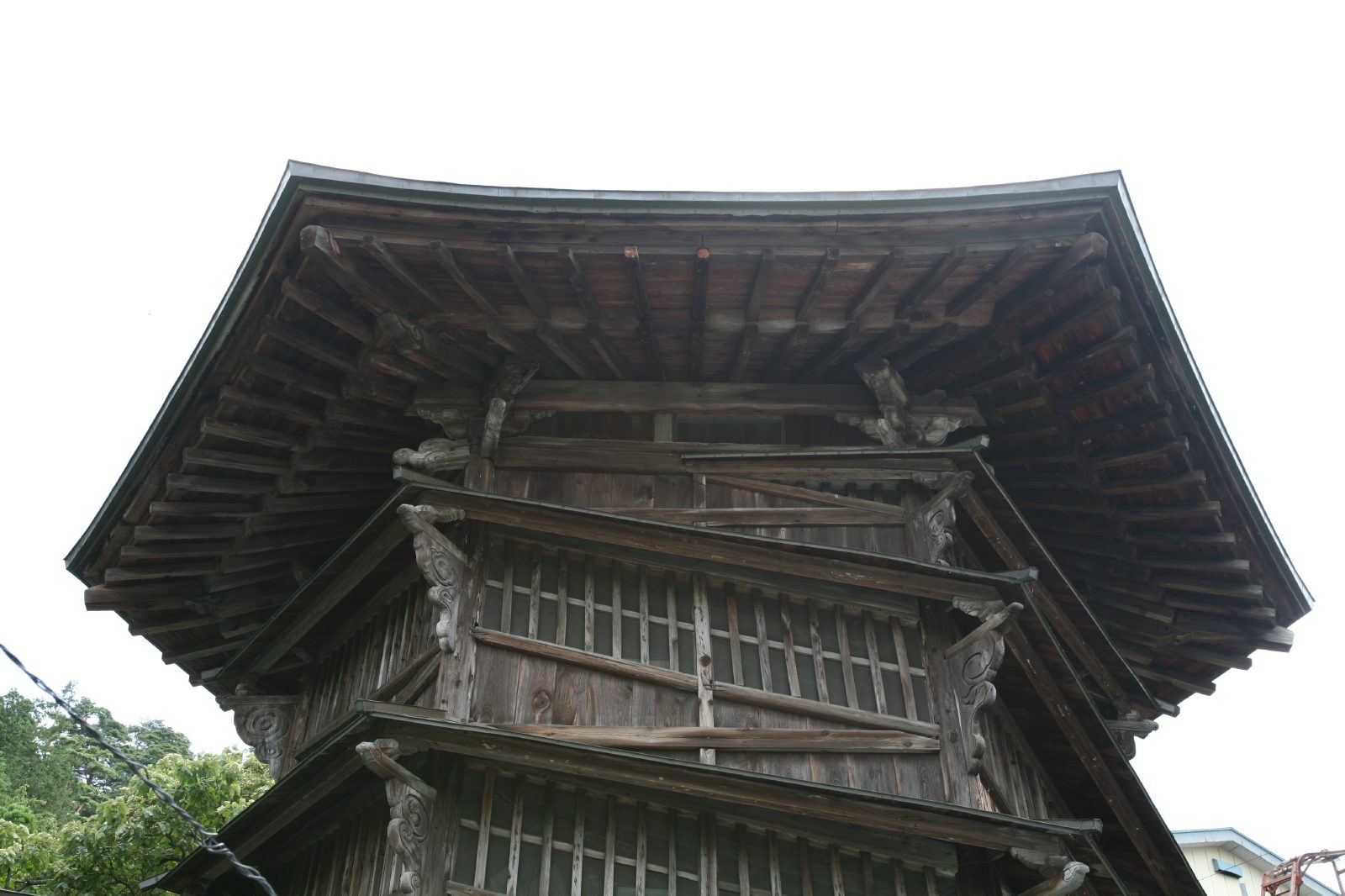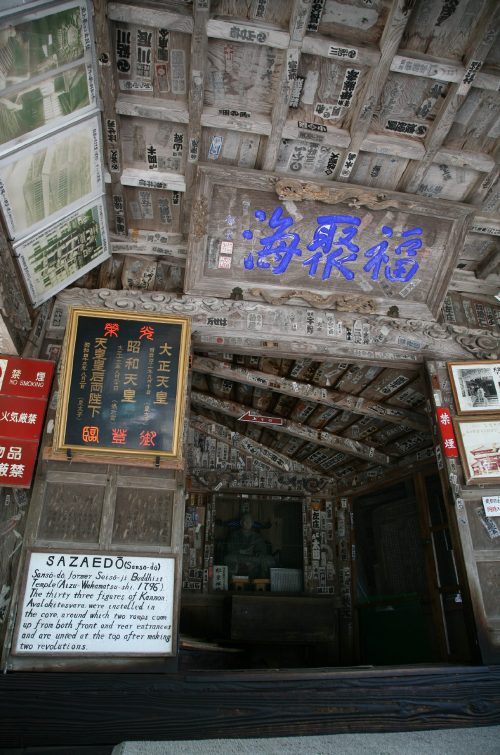 Japan web magazine's recommend
Sazaedo DATA
Address: Aizuwakamatsu, Fukushima Prefecture, Japan
Access: Take bus from JR Aizuwakamatsu station for Iimoriyamashita stop, then 10 min walk.
Parking: Yes
Hours: Summer 8:15~Sunset(April to November) Winter 9:00~Sunset(December to March)
Closed: No closing days
Admission: Adults 400 Yen High school and College Students 300 Yen Age 6 to 15 200 Yen
Phone: 0242-22-3163