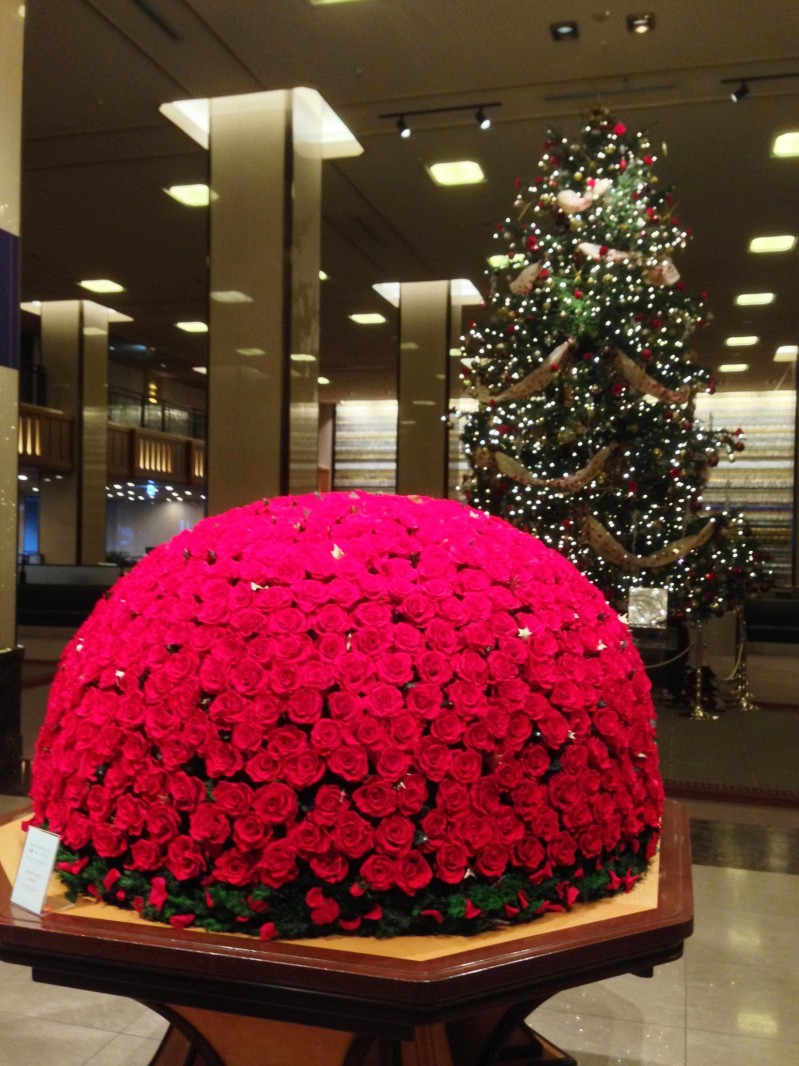 Very excited to see a X'mas tree in Tokyo, especially with one thousand roses! Although Japanese are not strict christian, we love to cerebrate Christmas day! Well, point is, we kind of only cerebrate Christmas eve and not the Christmas day itself.
Of course, "cerebrate" here means having a party! We cerebrate Christmas day at a party with friends and cerebrate the new year day at home with family.  It is very funny that the way we cerebrate and the way the western people cerebrate are other way around.
Hope you are not too busy just before Christmas vacation!!