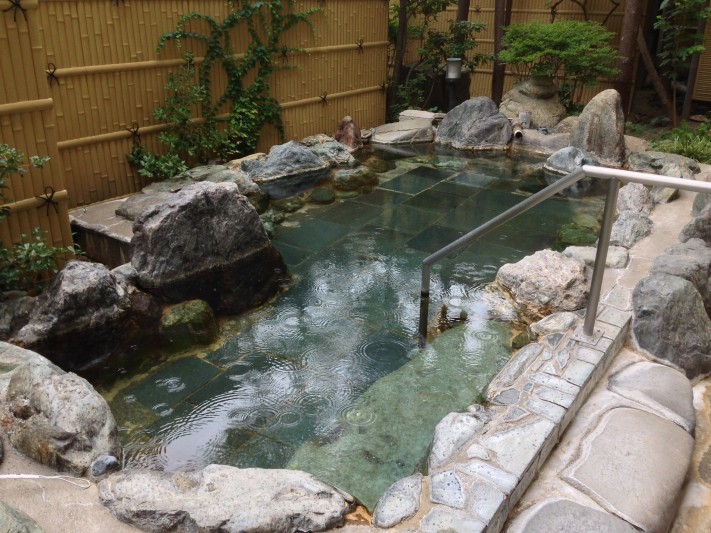 Japanese the most favorite thing in daily life must be a bath. Many love Onsen or hot spring spa. and spend time and money for them.
So, what you expect in Hotel or lodge with Onsen is this open-air bath. It is almost impossible to describe how wonderful it is to be in open-air bath, especially during cold season!
By the way, the ripples on the water surface in the picture are made by rain droplets.